Who is ready to have a spectacular wipeout?! Based on the hit television show from ABC, Wipeout challenges players to race through four obstacle courses filled with punch-y and poke-y objects! Can you clear the courses faster than everyone else?
Minecraft Java: 1.8.1
Play in this version of Minecraft only. Playing the map in other versions of Minecraft can/will result in bugs.
1+ Players
This map works for singleplayer and multiplayer. Two or more players are recommended.
Command Blocks: On
In order for this map to work correctly, you must have command blocks turned on in your server settings!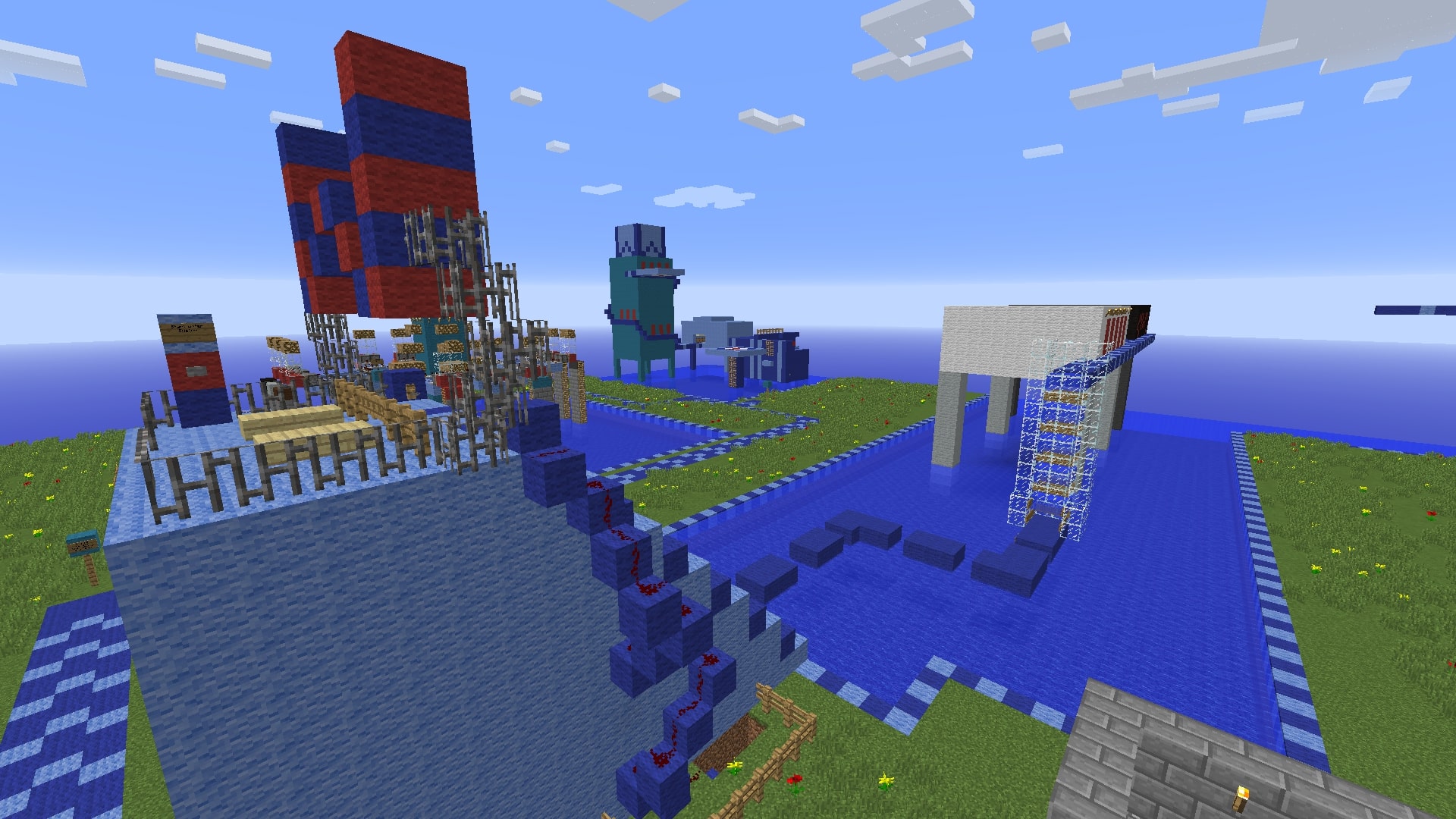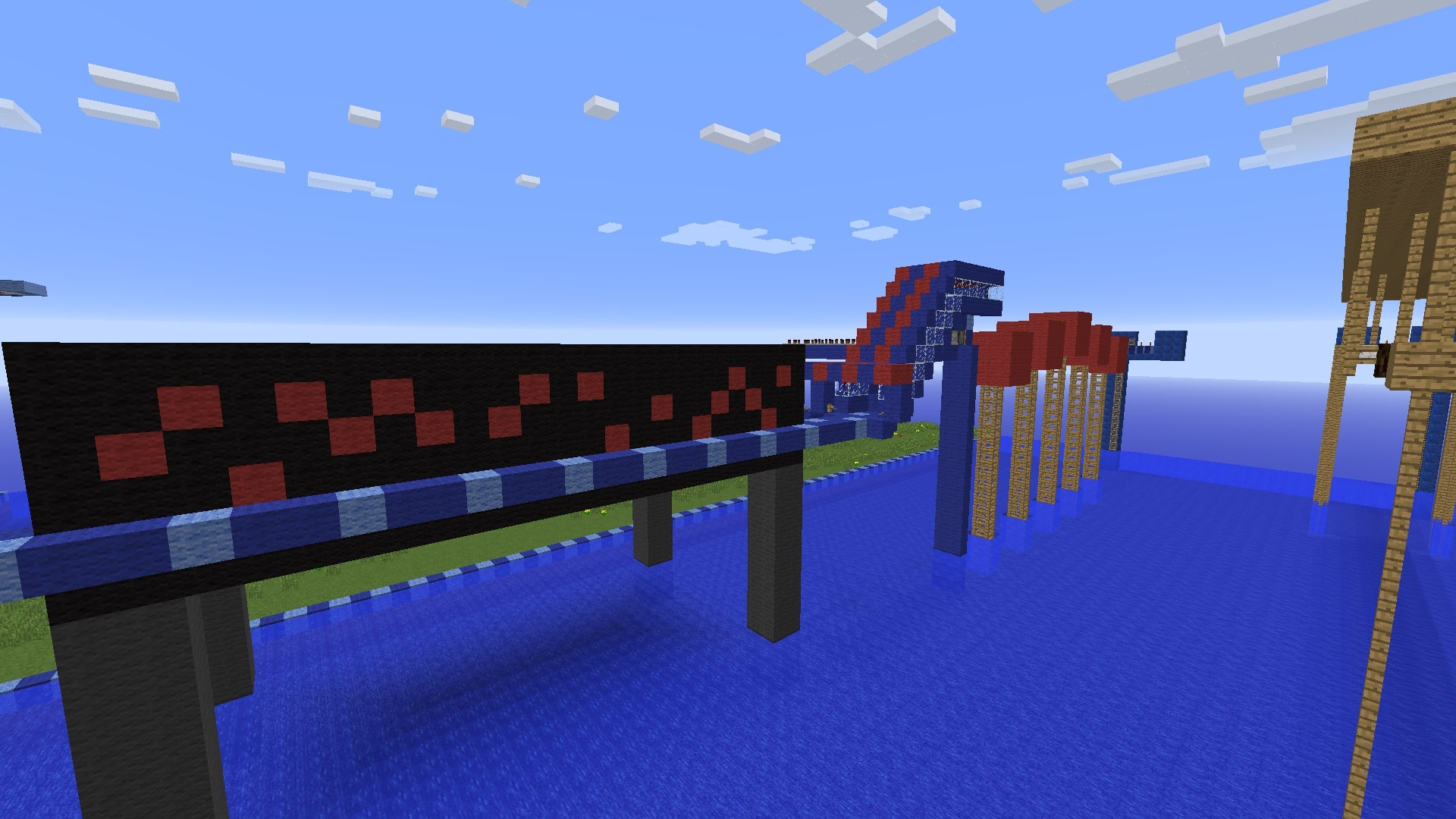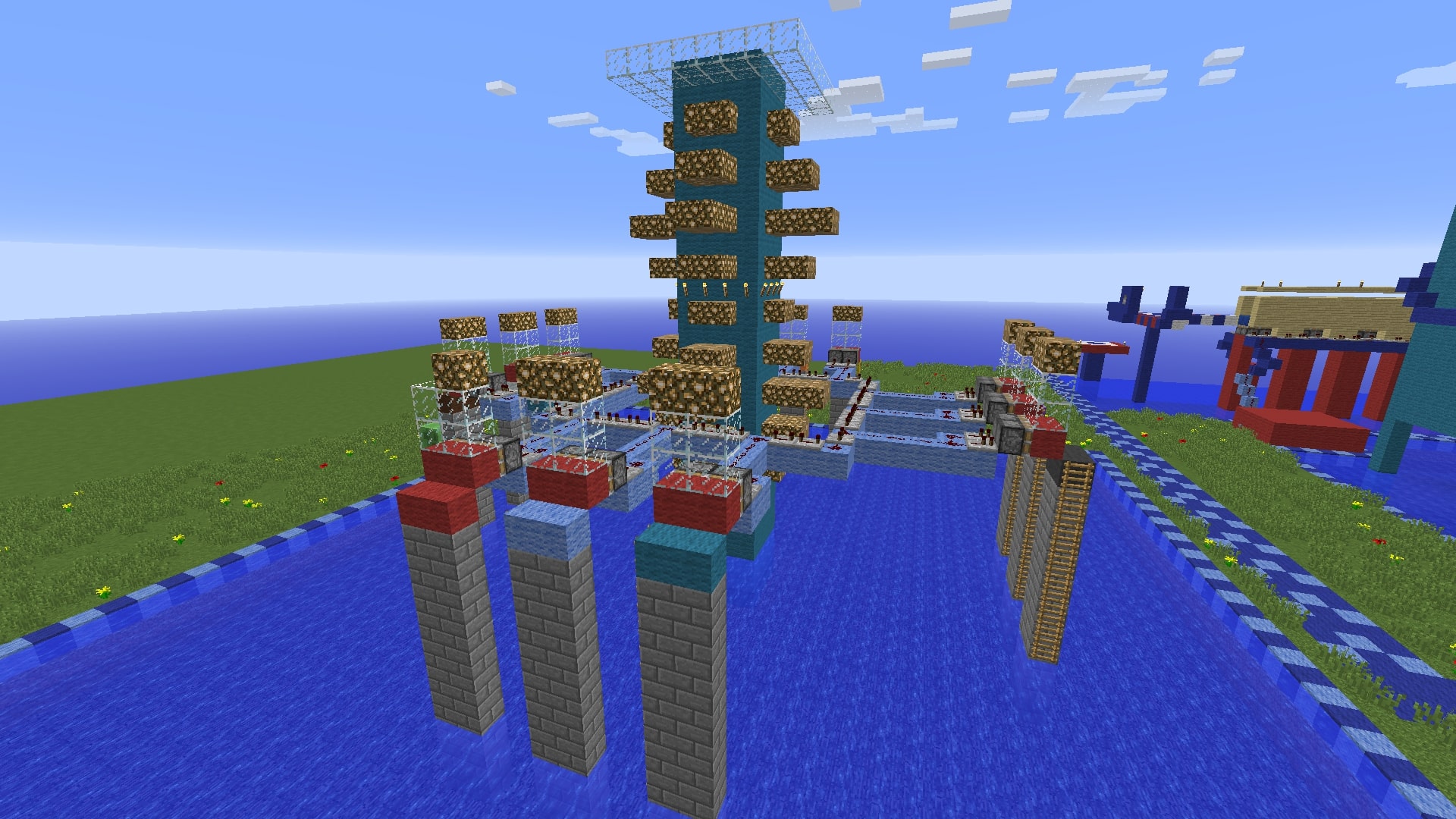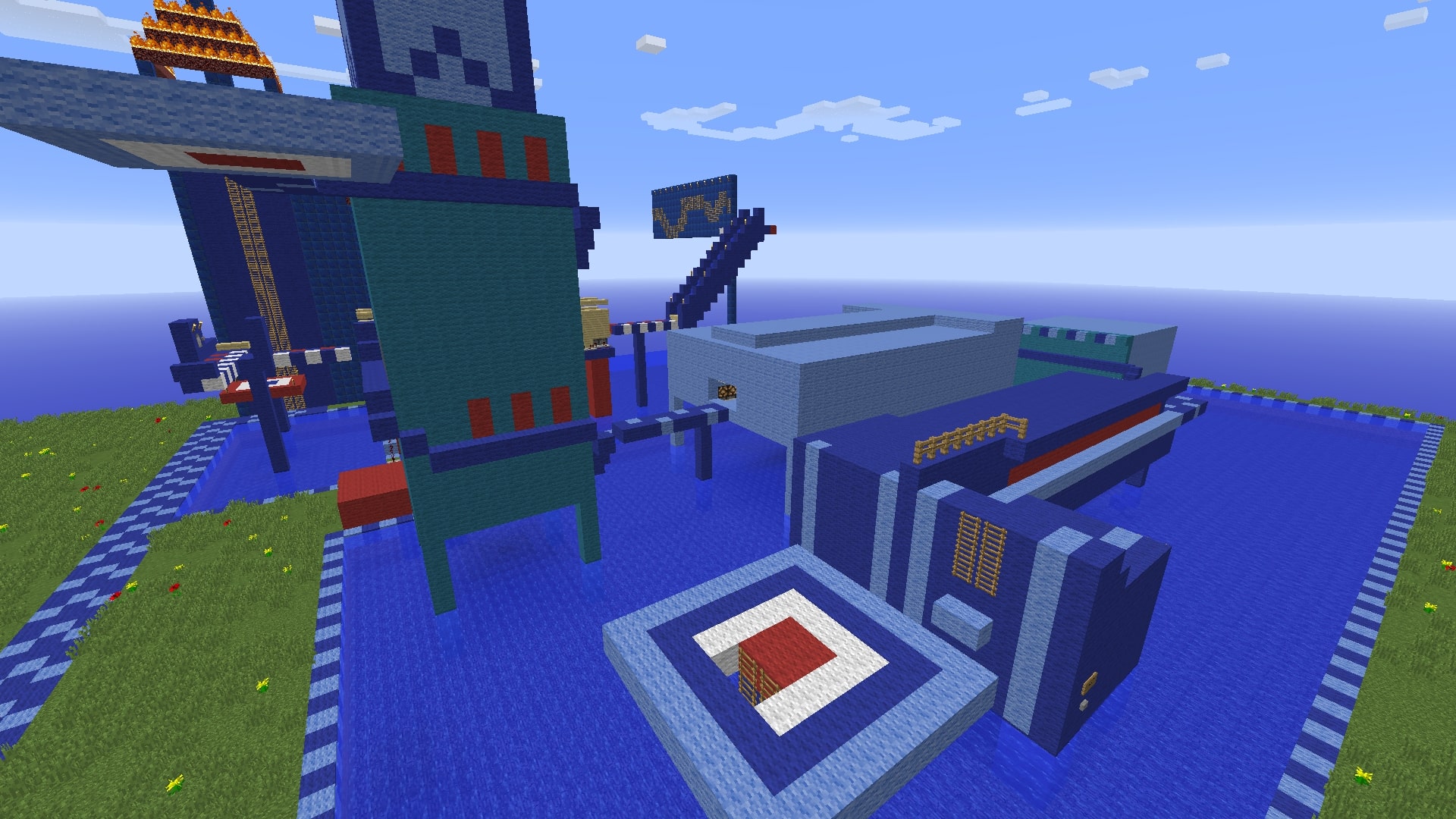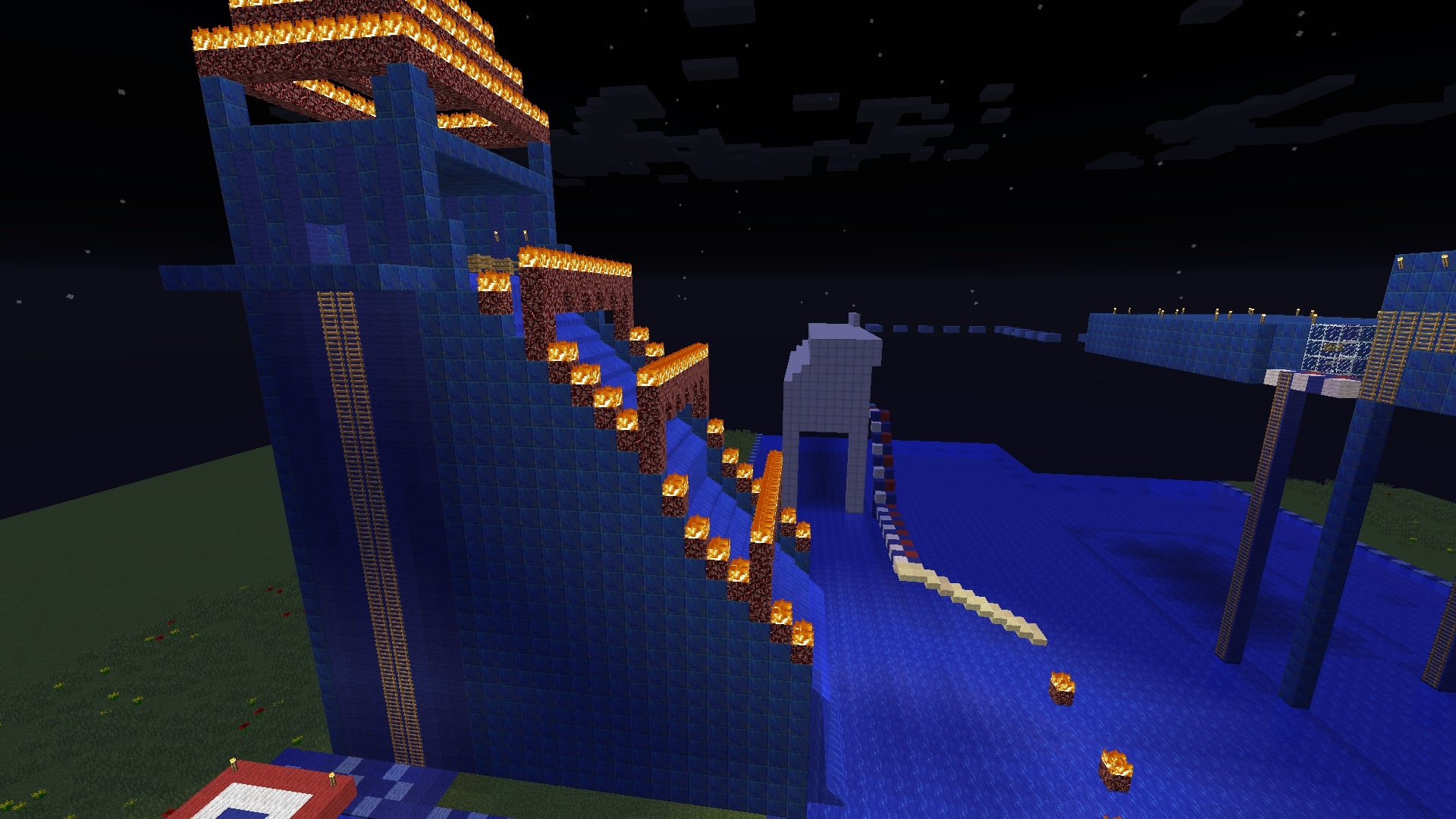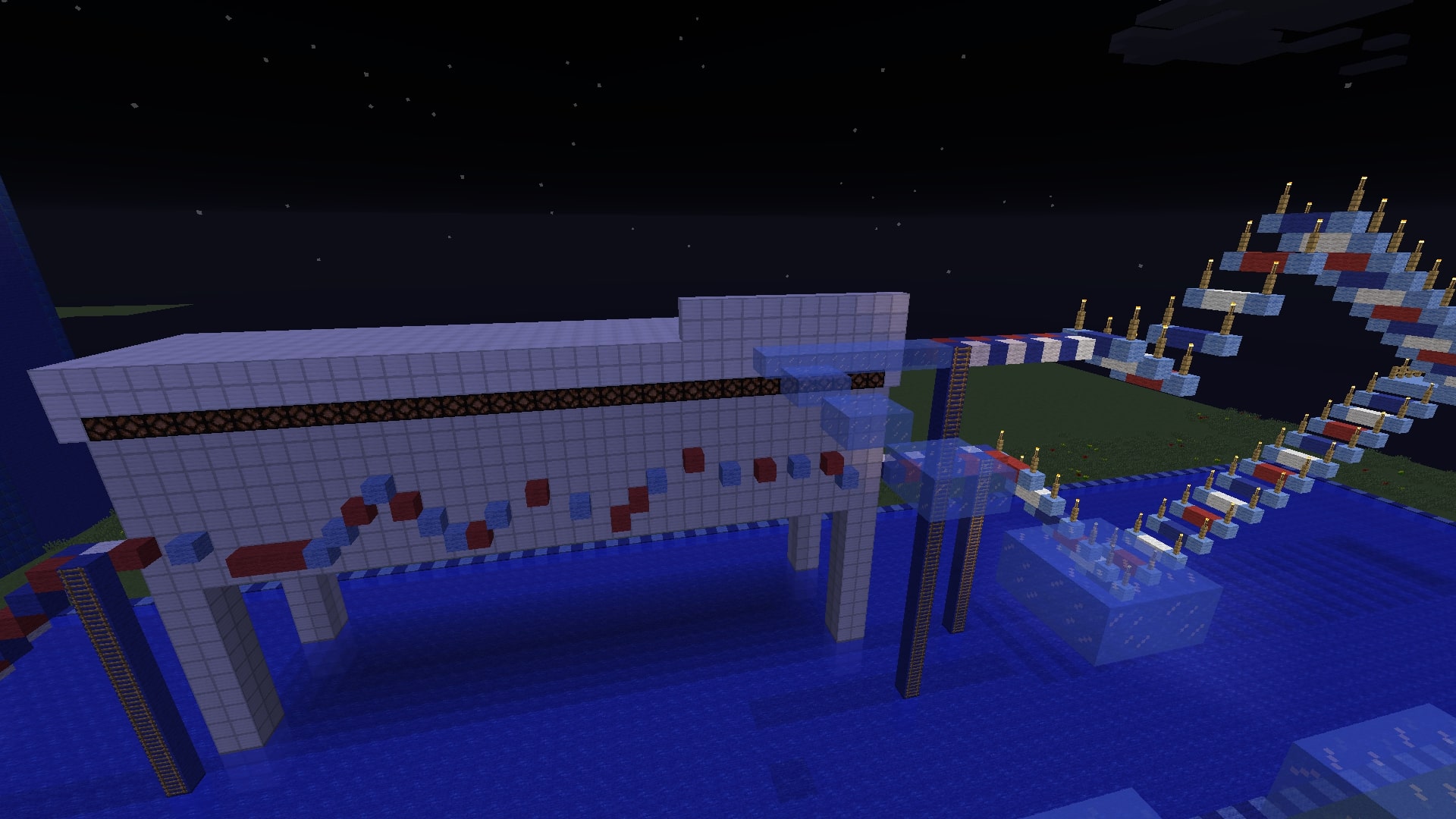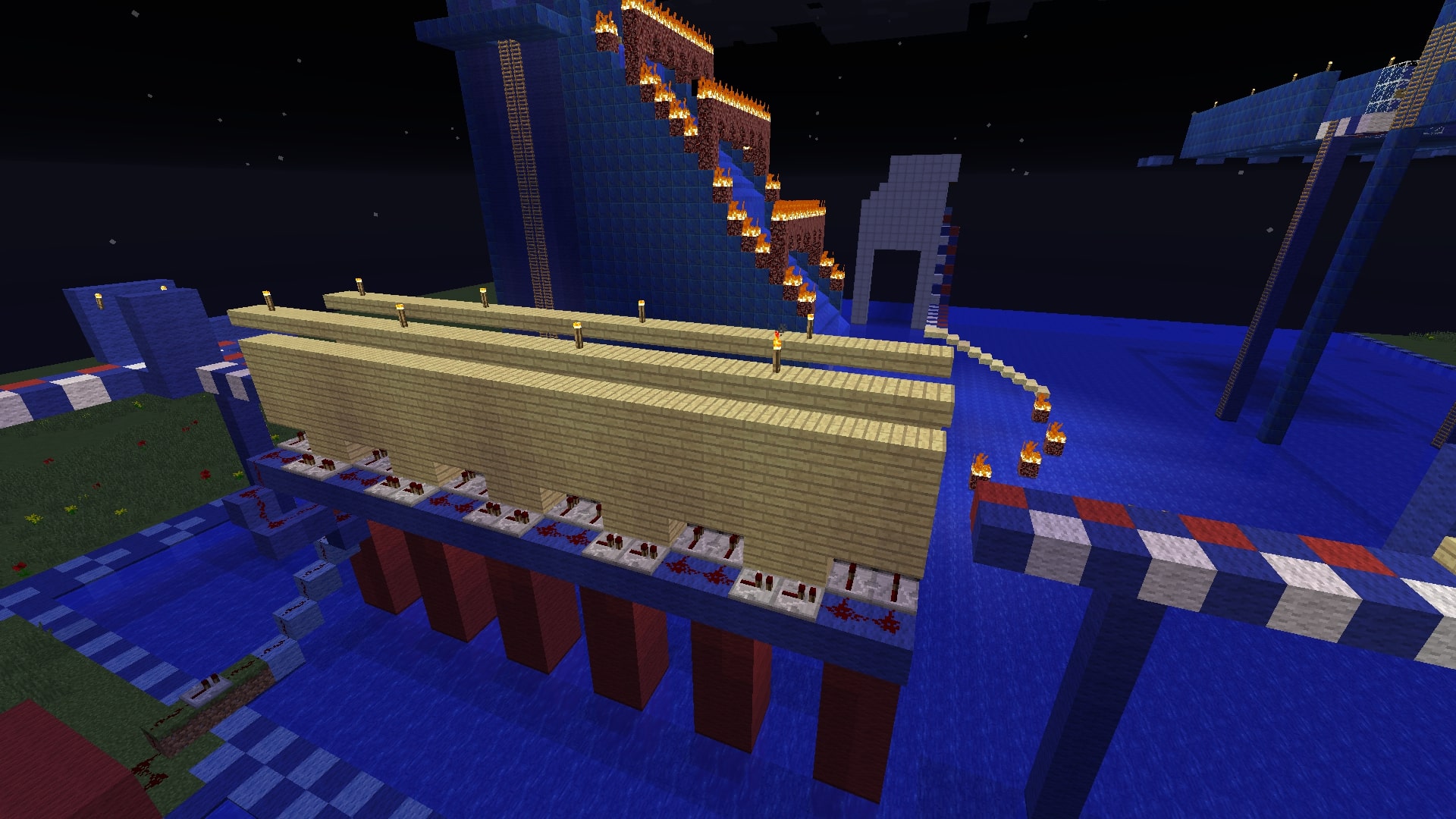 Description
Jump, duck, dodge, and weave through four courses filled with crazy obstacles. From the pounding Sucker Punch to the classic Big Red Balls, this recreation of the hit show stays faithful to what gave the show so much success! In Round 1, you must conquer a variety of obstacles that punch and kick to clear the stage. In Round 2, you have to spring over a loaded sweeper arm that will send you tumbling into the cold waters below! In Round 3, use your swift-soles to stay one step ahead of the dropping platforms! And at the end of the road, you face your final challenge: the Wipeout Zone! Can you clear them all?!
Back in 2013, I thought the maps I designed were high quality. Now if we were to take this map here and place it on a scale next to "Blast Off," I think this map would be launched so far into the milky way that the Hubble telescope couldn't even see it!
Nonetheless, I still find a special piece of nostalgia in this map (hence why I've left it up)! This was actually one of the first maps where I could truly feel my creative potential flowing!
Download
Play in Minecraft 1.8.1 with one or more players!
Credits