What is that word? In this word game, players will be shown a word which has been scrambled thouroughly. You then have exactly one minute to figure out what the word/phrase is and to place the correct order on the board.
Minecraft Java: 1.8.8
Play in this version of Minecraft only. Playing the map in other versions of Minecraft can/will result in bugs.
1-5 Players
This map is designed for singleplayer or multiplayer. The map supports between two and five players.
Command Blocks: On
In order for this map to work correctly, you must have command blocks turned on in your server settings!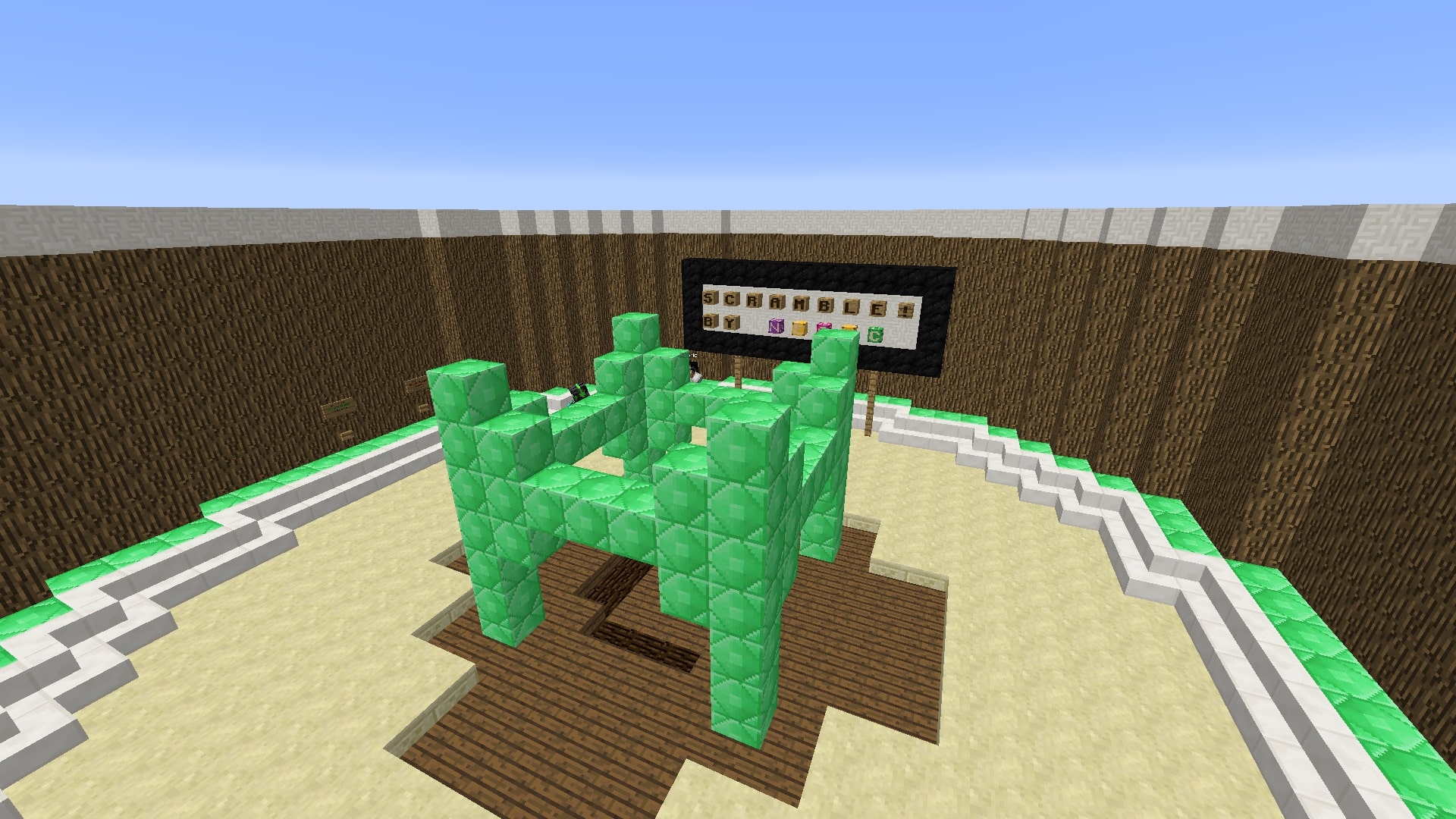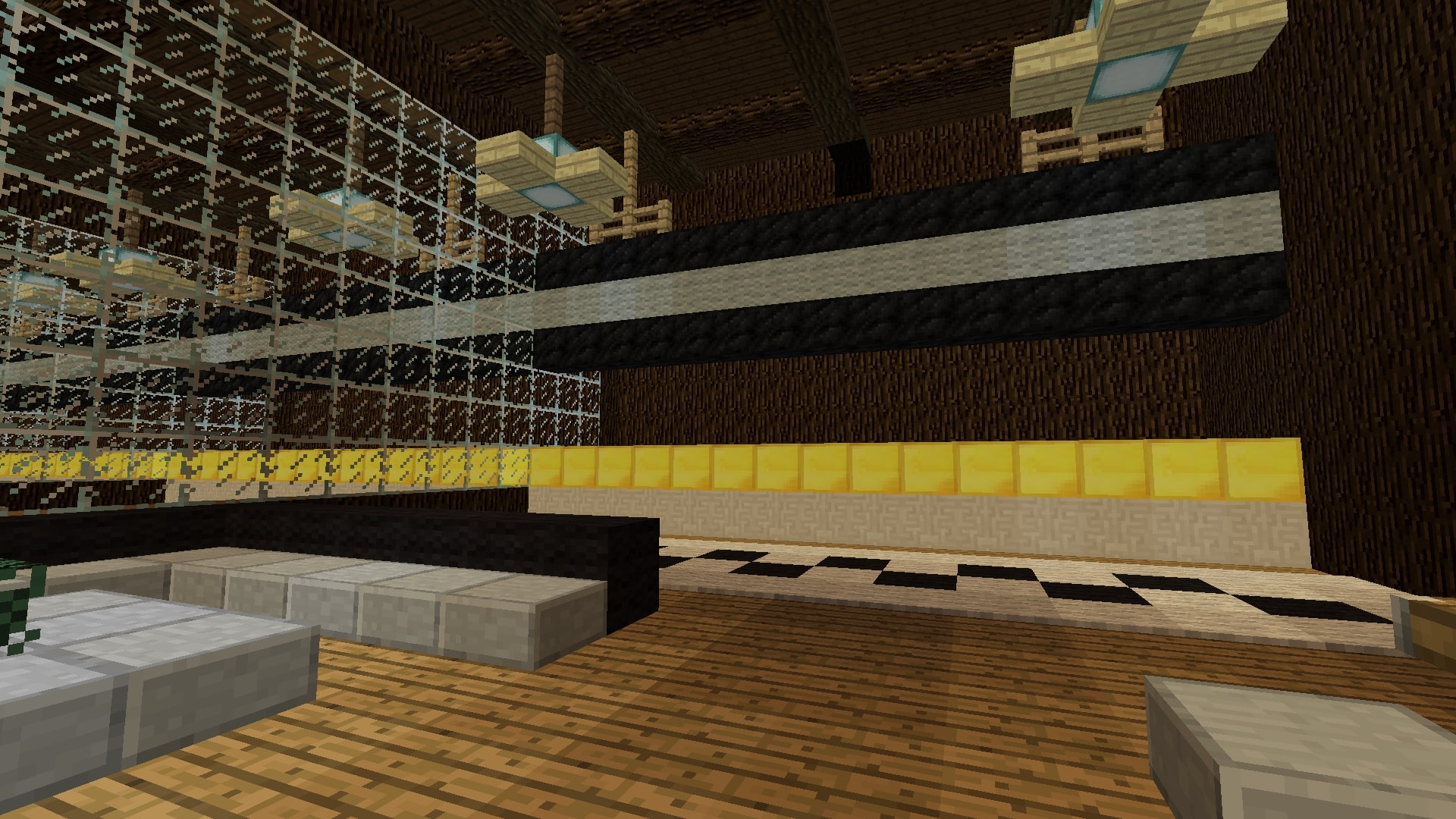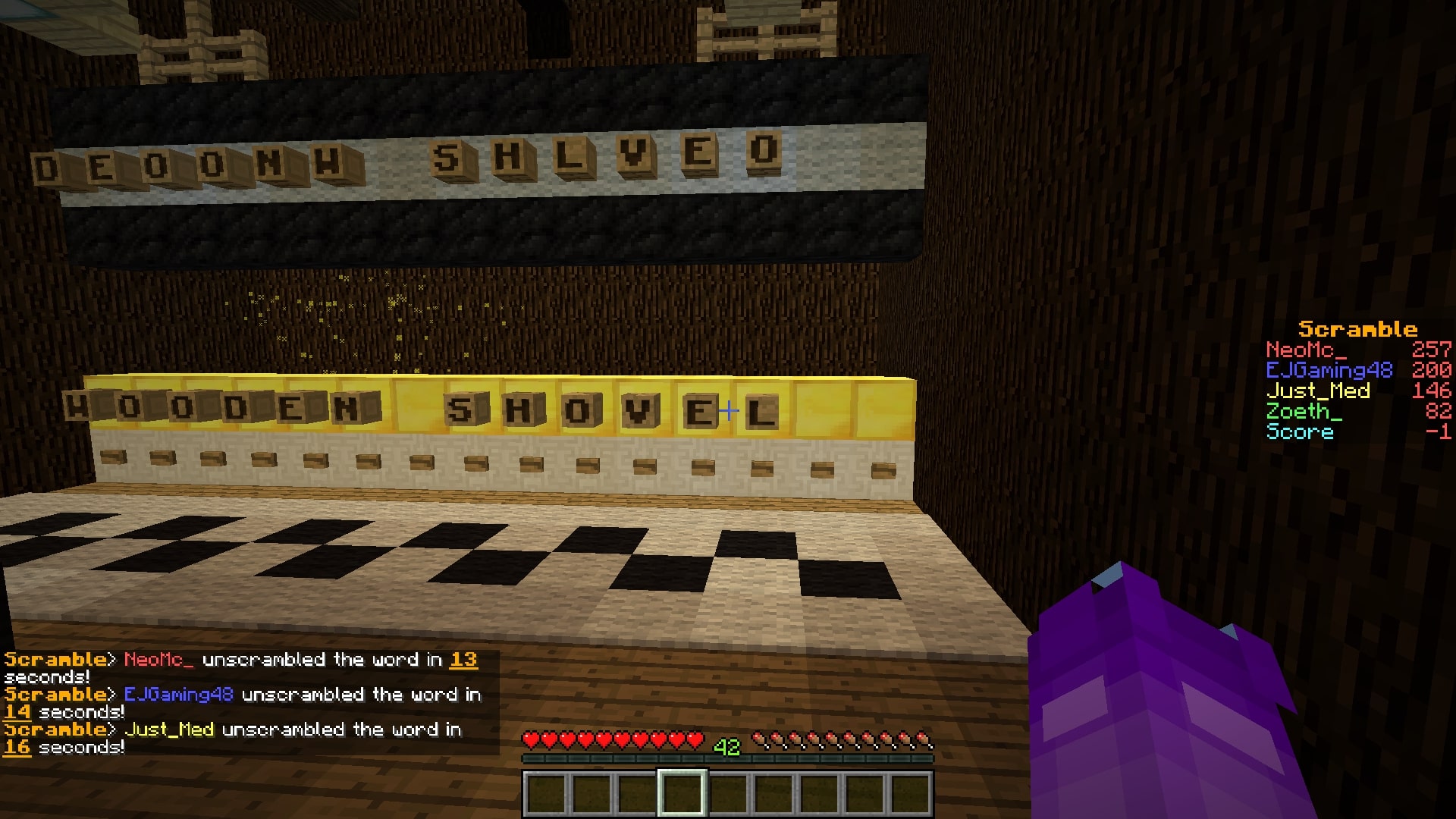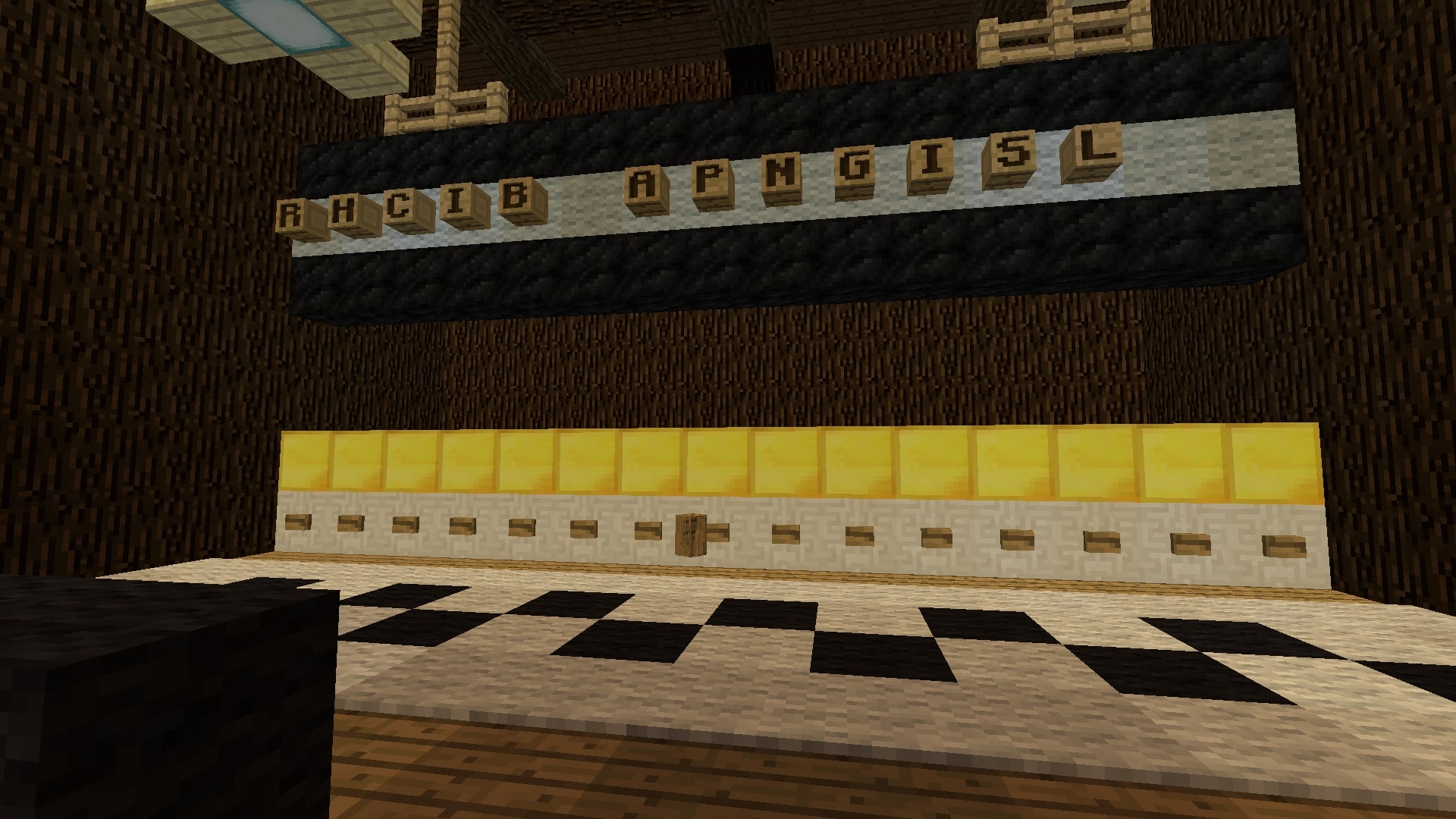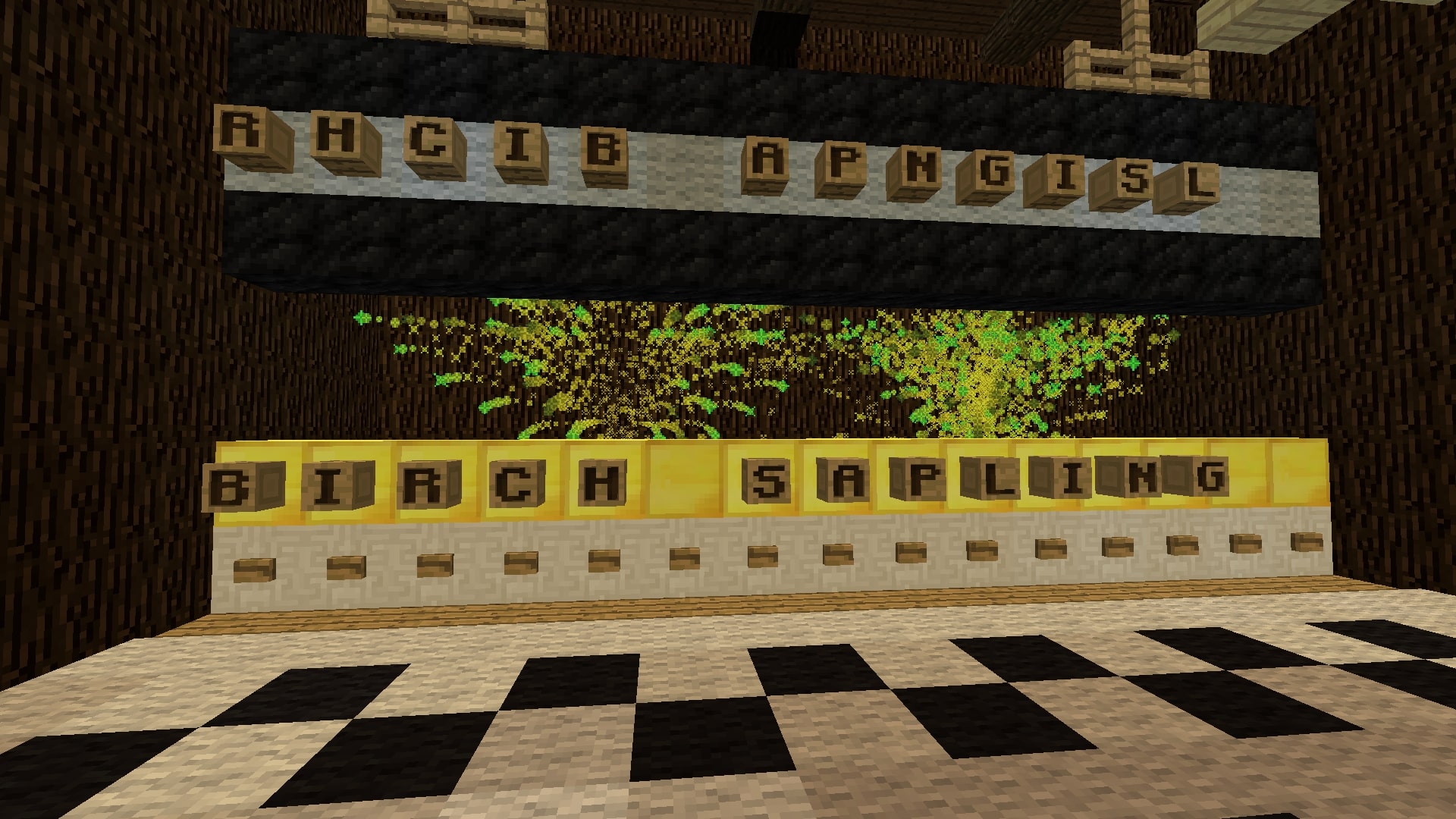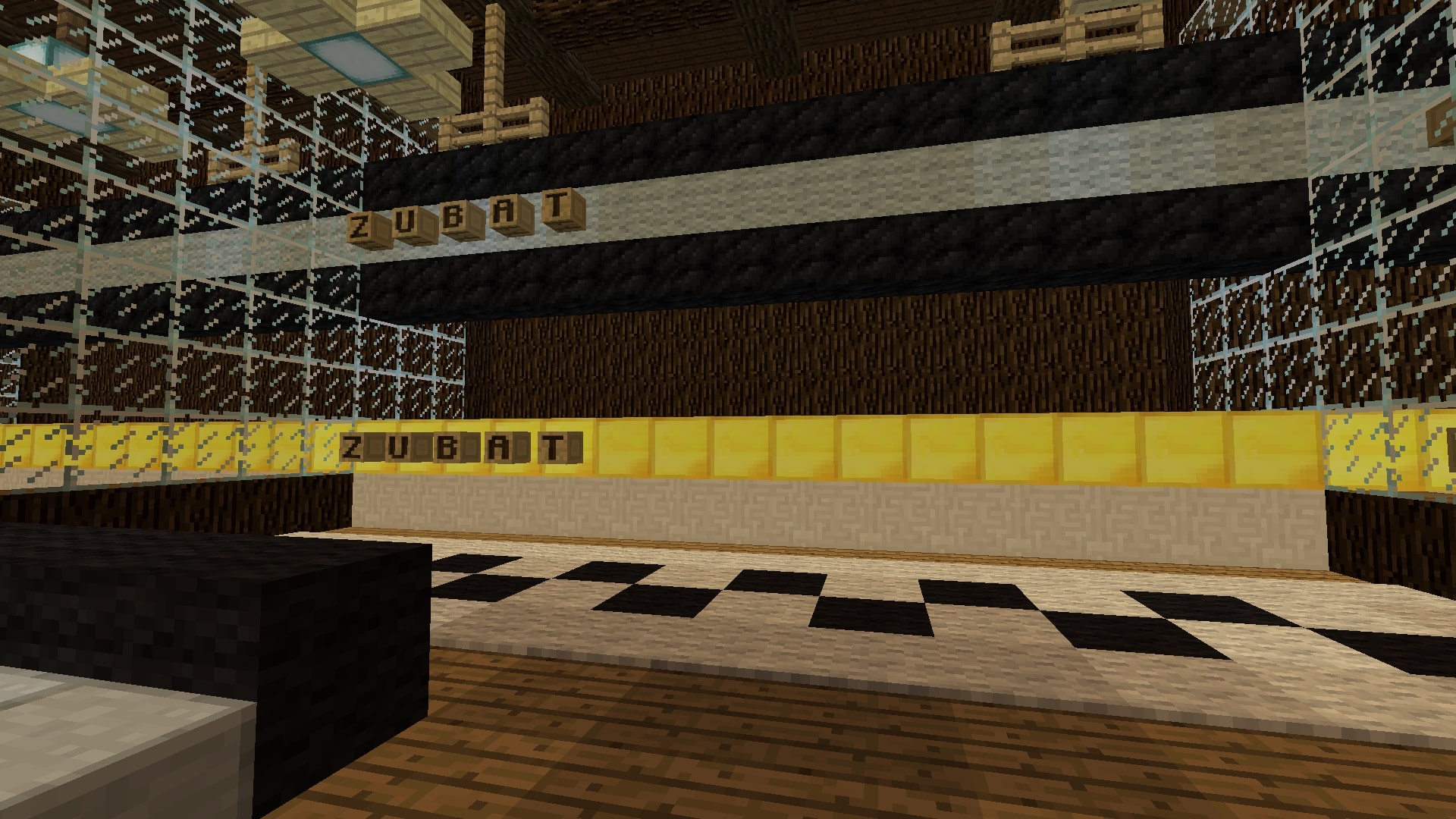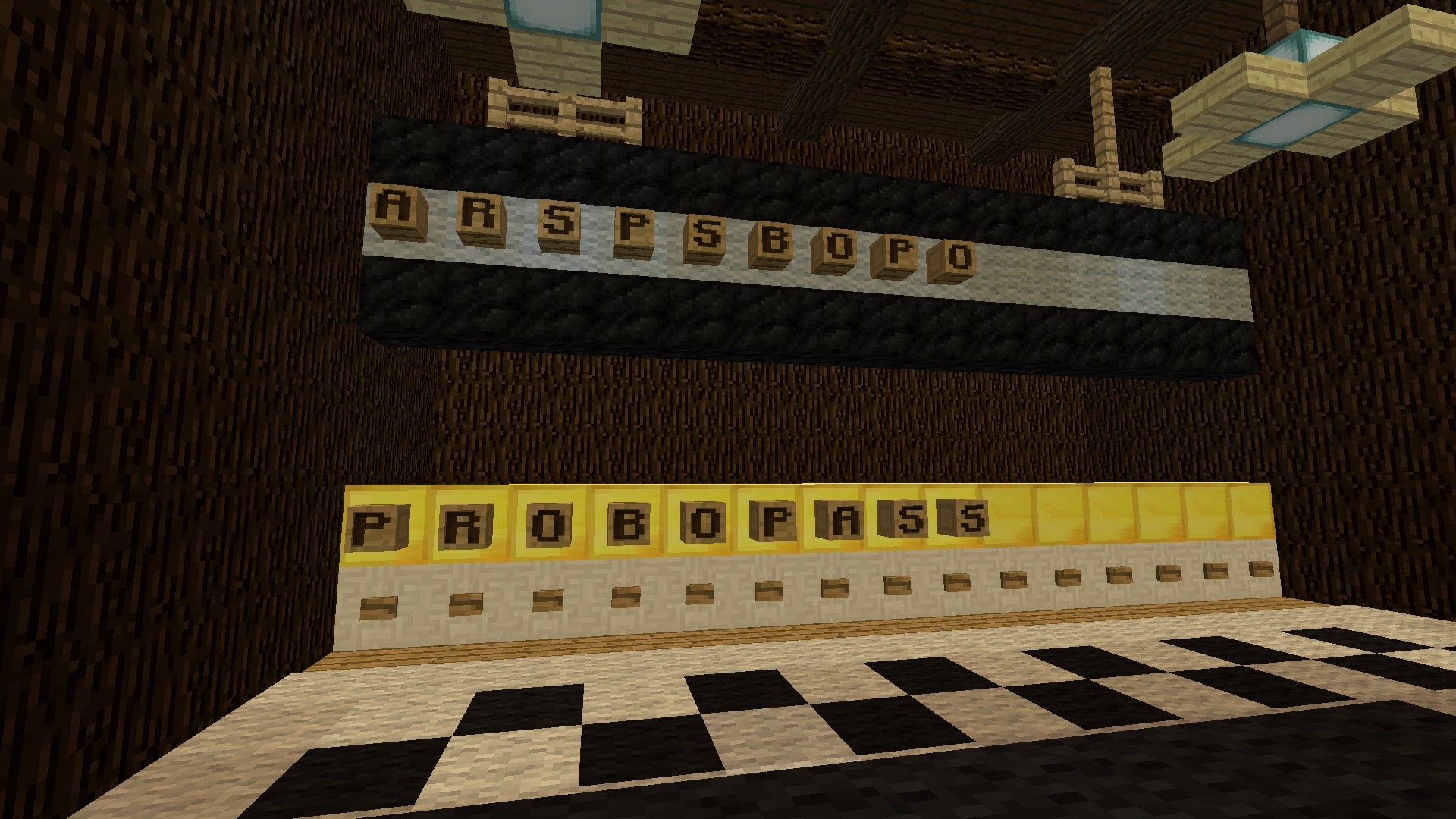 Description
What could that word possibly be? What on earth could "deoonw shlveo" actually be? In this relaxing minigame, players are tasked with the job of figuring out the actual word hidden in the misorder. With over 250 custom words programmed in, you'll have plenty of time to improve your skills!
There are five wordbanks included in this map: Minecraft, Animals, Food, Pokemon, and Christmas. With this much variety, how could the fun ever end?
Download
Play in Minecraft 1.8.8 with two to five players! This map is more enjoyable the more players join in!
Credits
NeoMc
Author & Project Lead/Code
Builds