Are you the best parkour master around? Based on the infamous Sethbling's Building Game, this map challenges you to design your own twisted parkour course. But don't make it too hard, after all, you still have to race through your own course!
Minecraft Java: 1.8.7
Play in this version of Minecraft only. Playing the map in other versions of Minecraft can/will result in bugs.
2-8 Players
This map only works for multiplayer. You can have between two and eight players present.
Command Blocks: On
In order for this map to work correctly, you must have command blocks turned on in your server settings!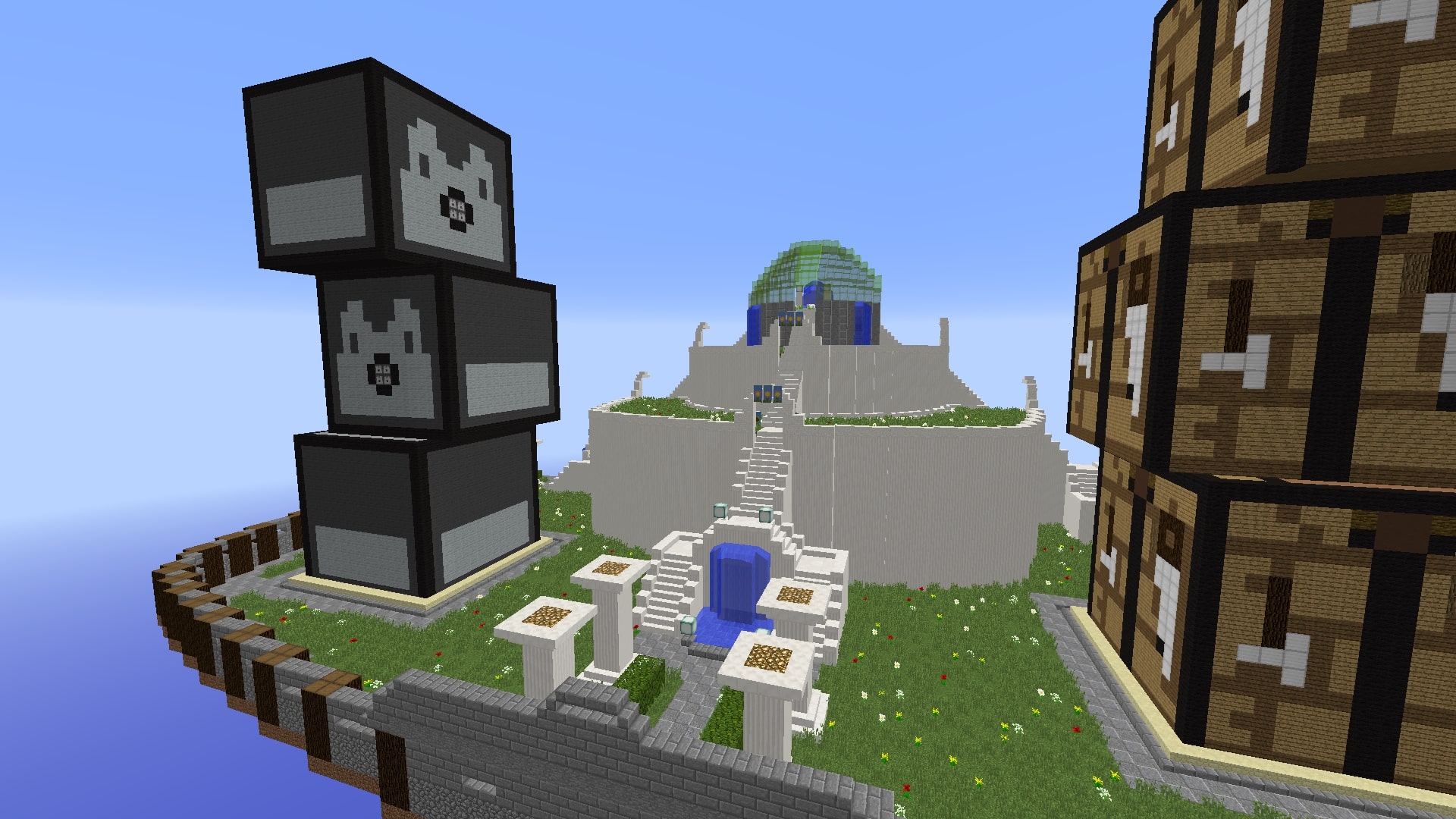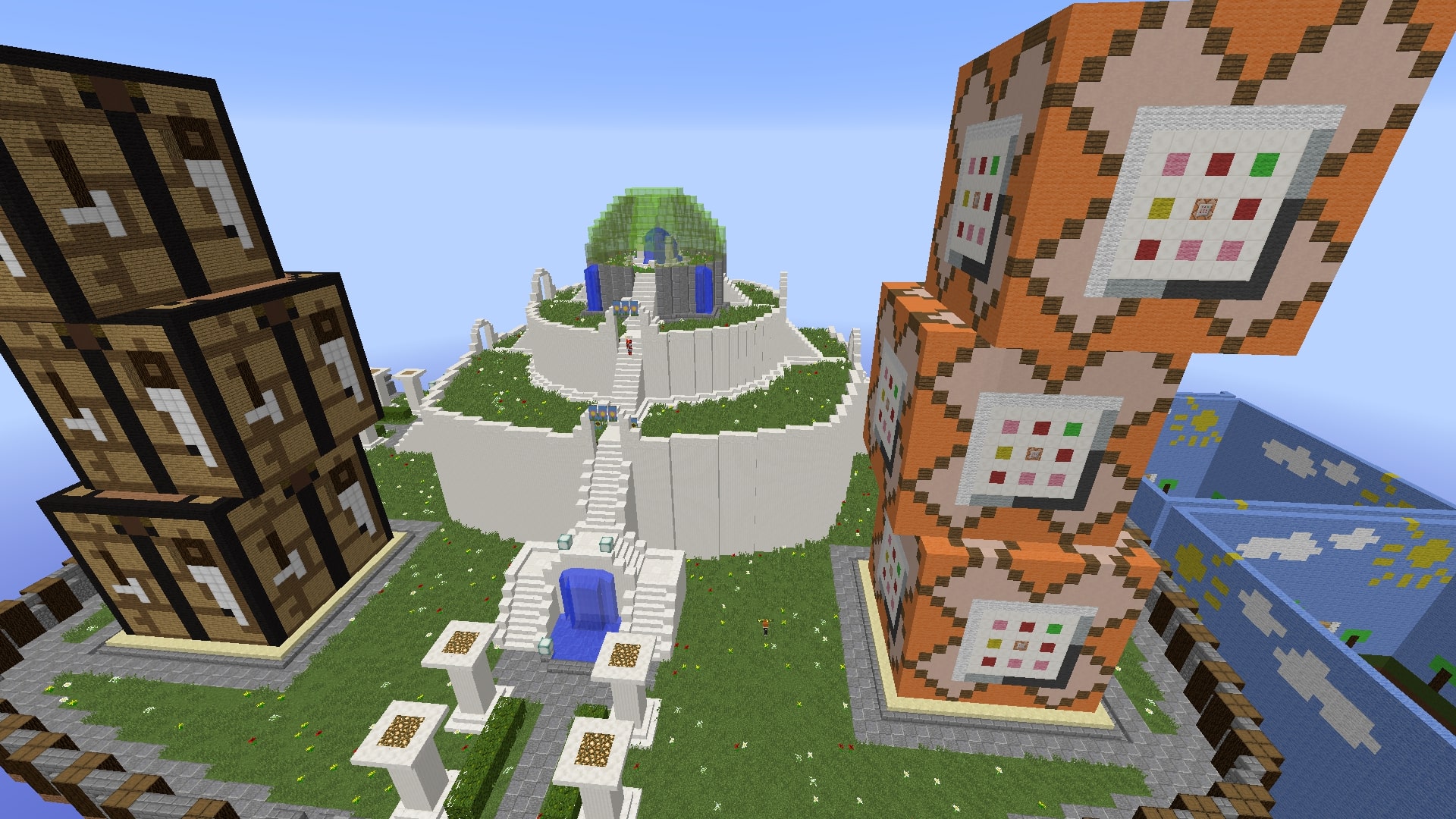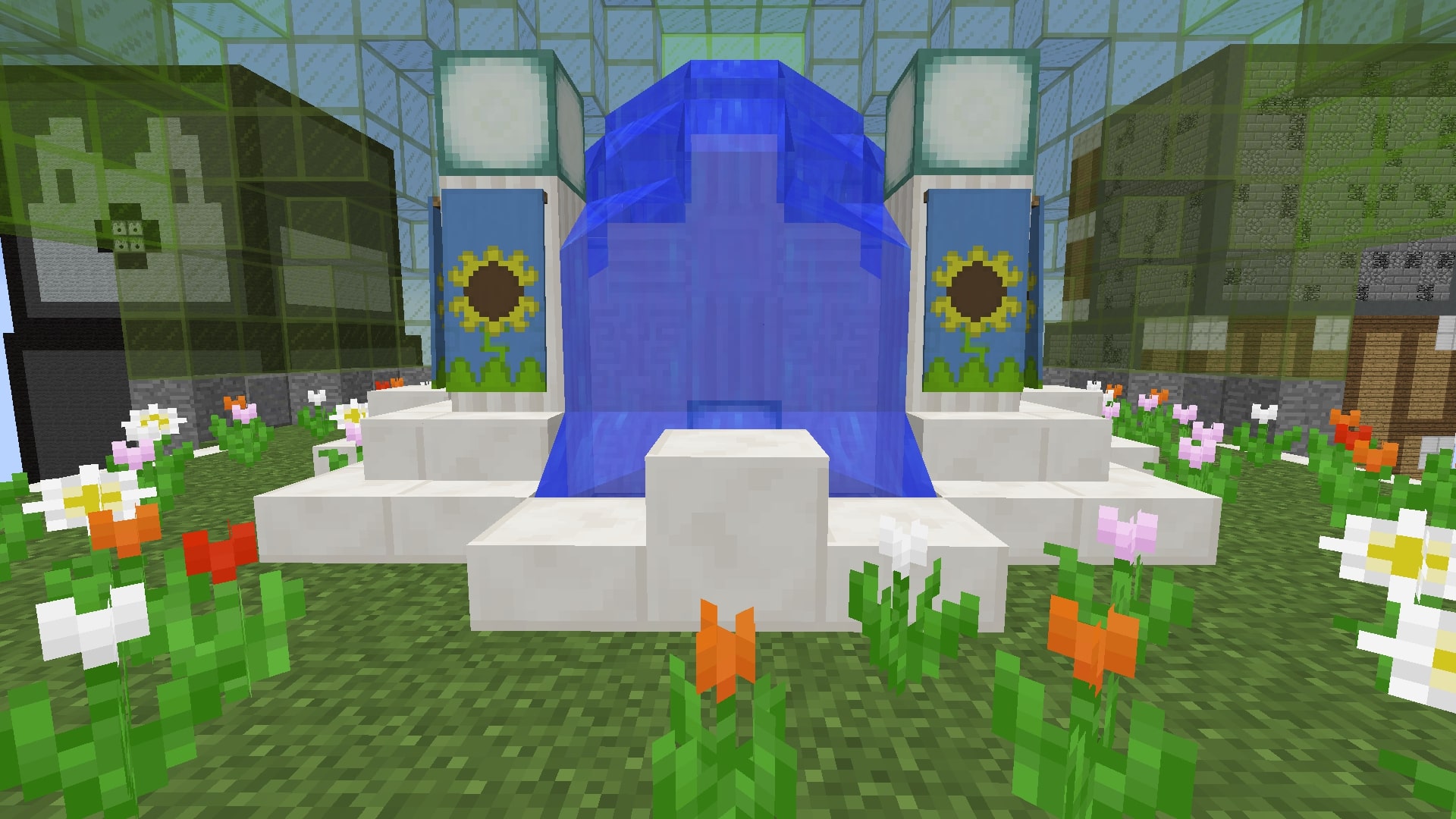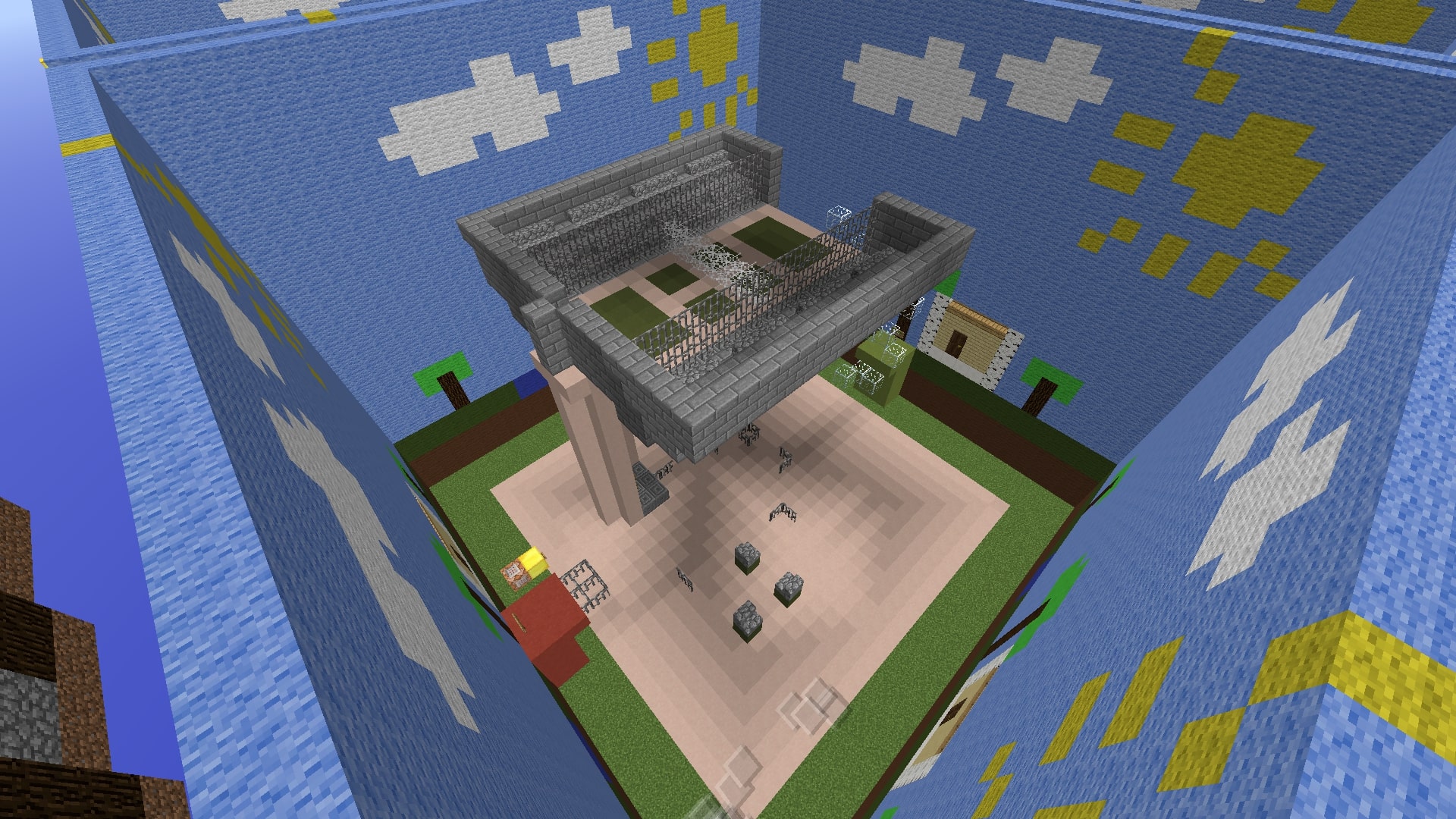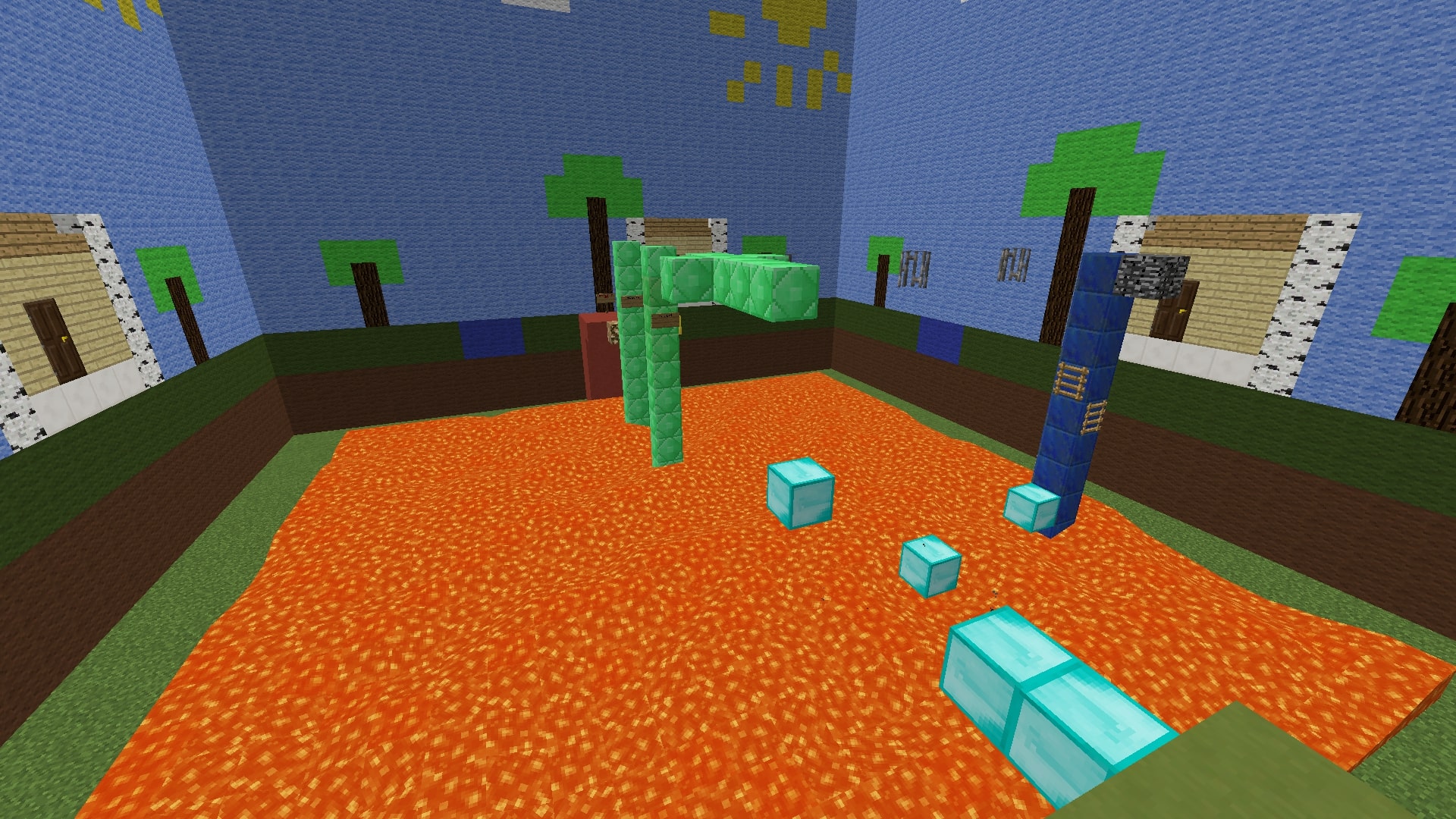 Description
In this map, players are tasked with designing their own creative parkour course. Make it as hard or easy as you want, the choice is completely up to you! But don't forget, you will still have to clear the course in order to win! The better you place, the more points you will receive!
Note: In order to reset the game after playing, you must visit the builds room and reset all the builds. You will also need to re-select all your settings by flipping the levers back to the desired settings.
Download
Play in Minecraft 1.8.7 with two to eight players!
Credits