Fill in the blanks before you run out of guesses! Your friend has put a word up on the board, yet you have no clue what it could possibly be! With one guess left and only a couple letters on the board, you think very carefully. After all, your pride is on the line...
Minecraft Java: 1.8.8
Play in this version of Minecraft only. Playing the map in other versions of Minecraft can/will result in bugs.
2 Players
This map was designed for two players. The map can function with more, but there is no guarantee.
Command Blocks: On
In order for this map to work correctly, you must have command blocks turned on in your server settings!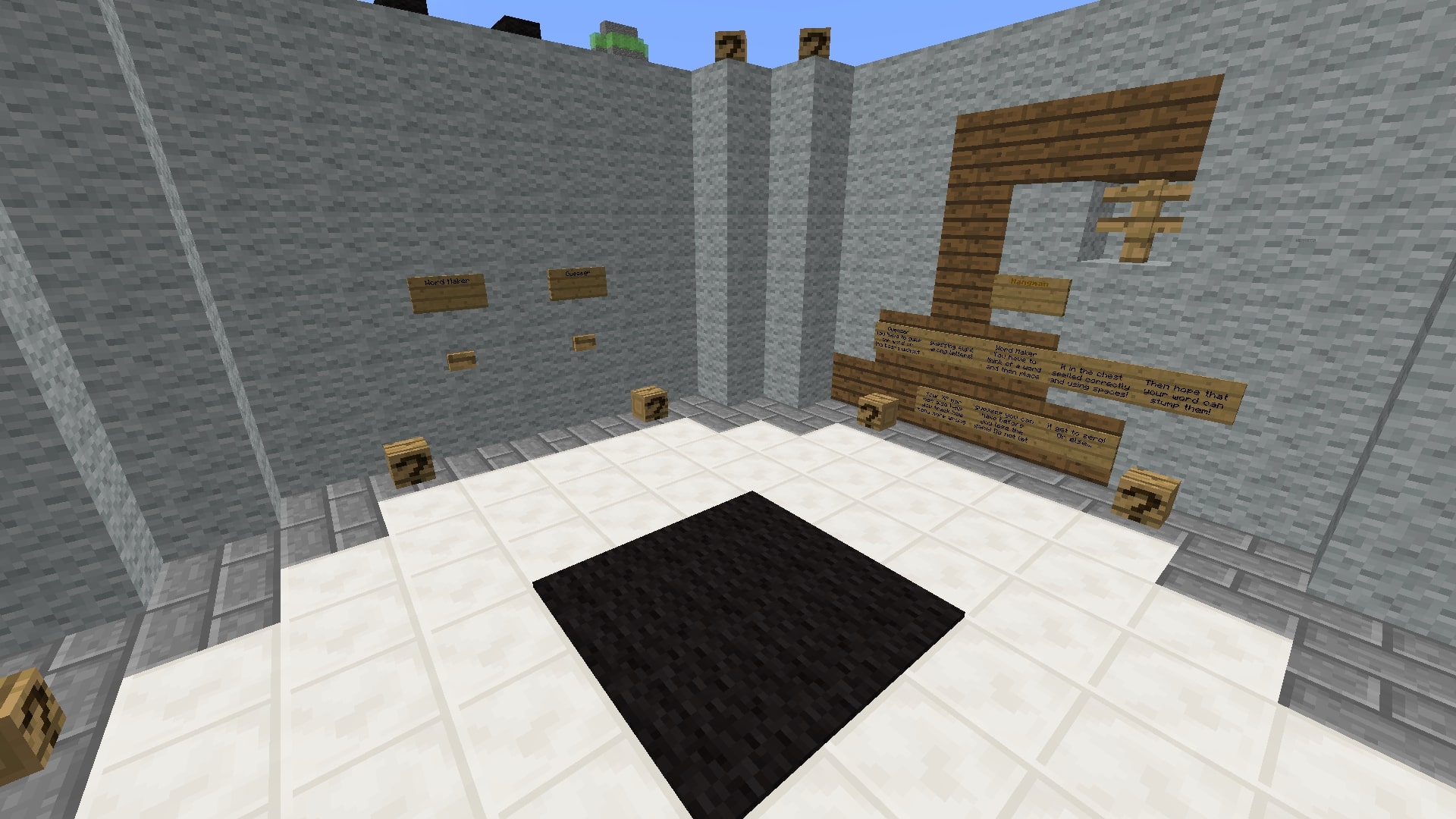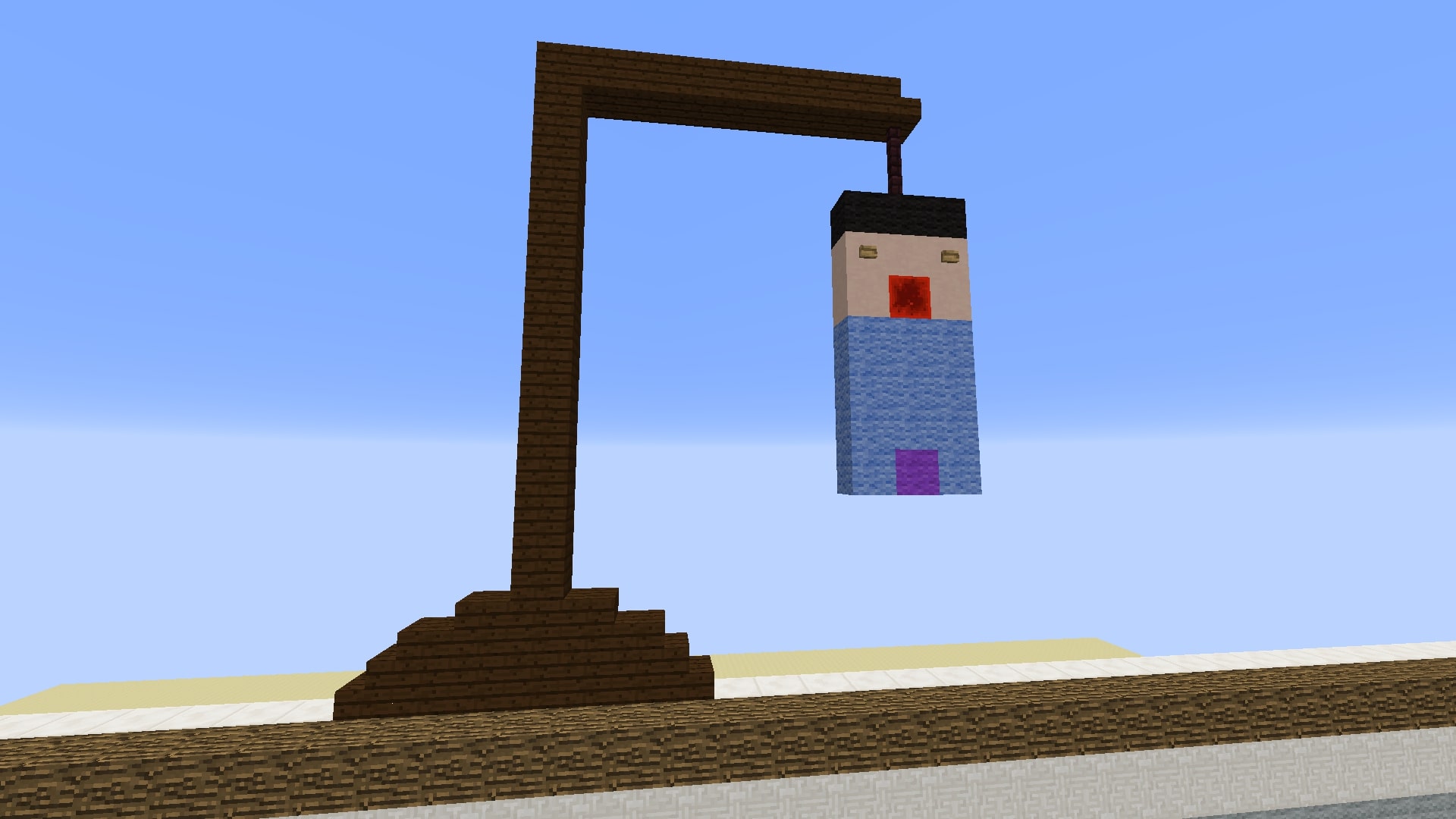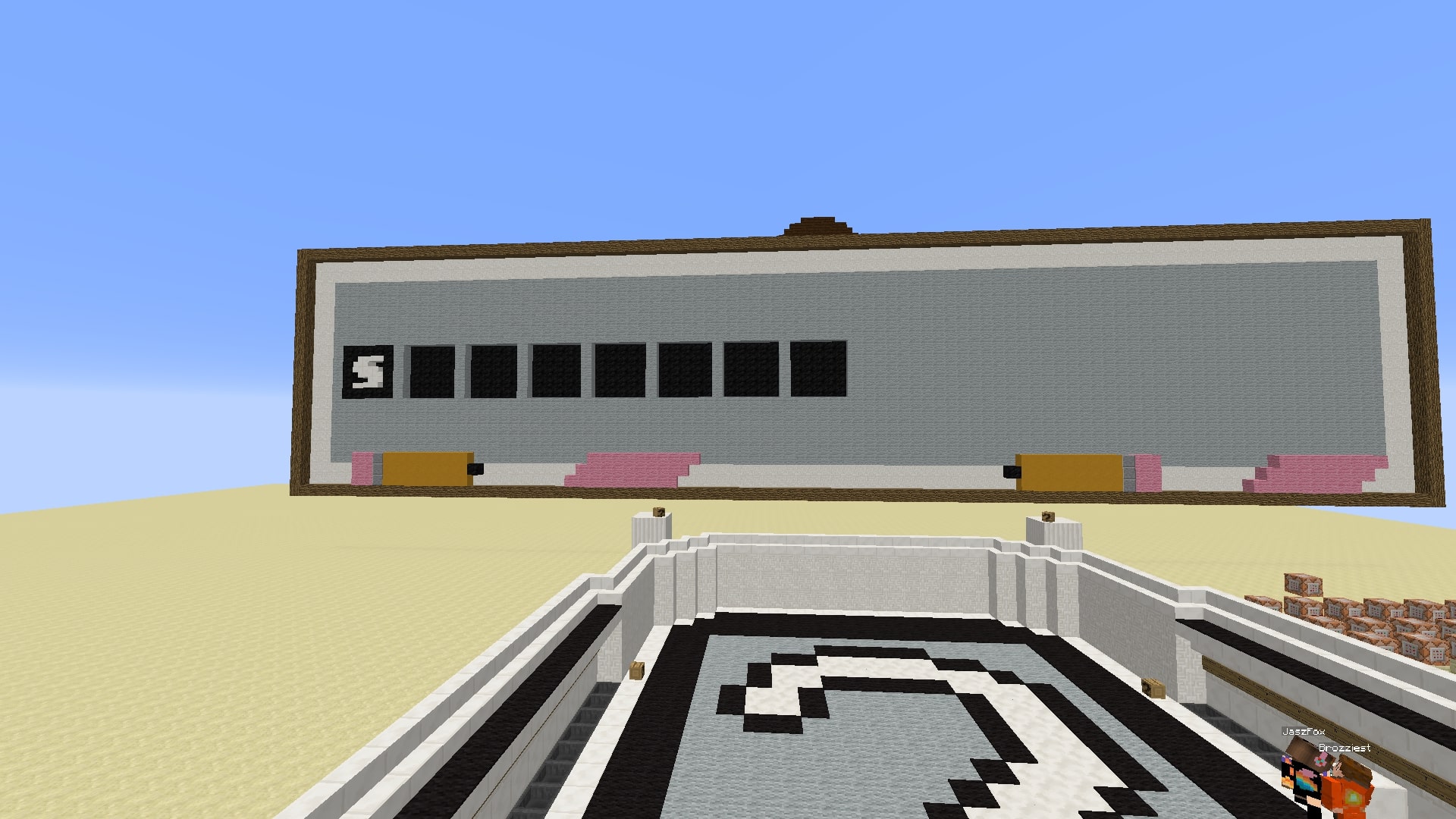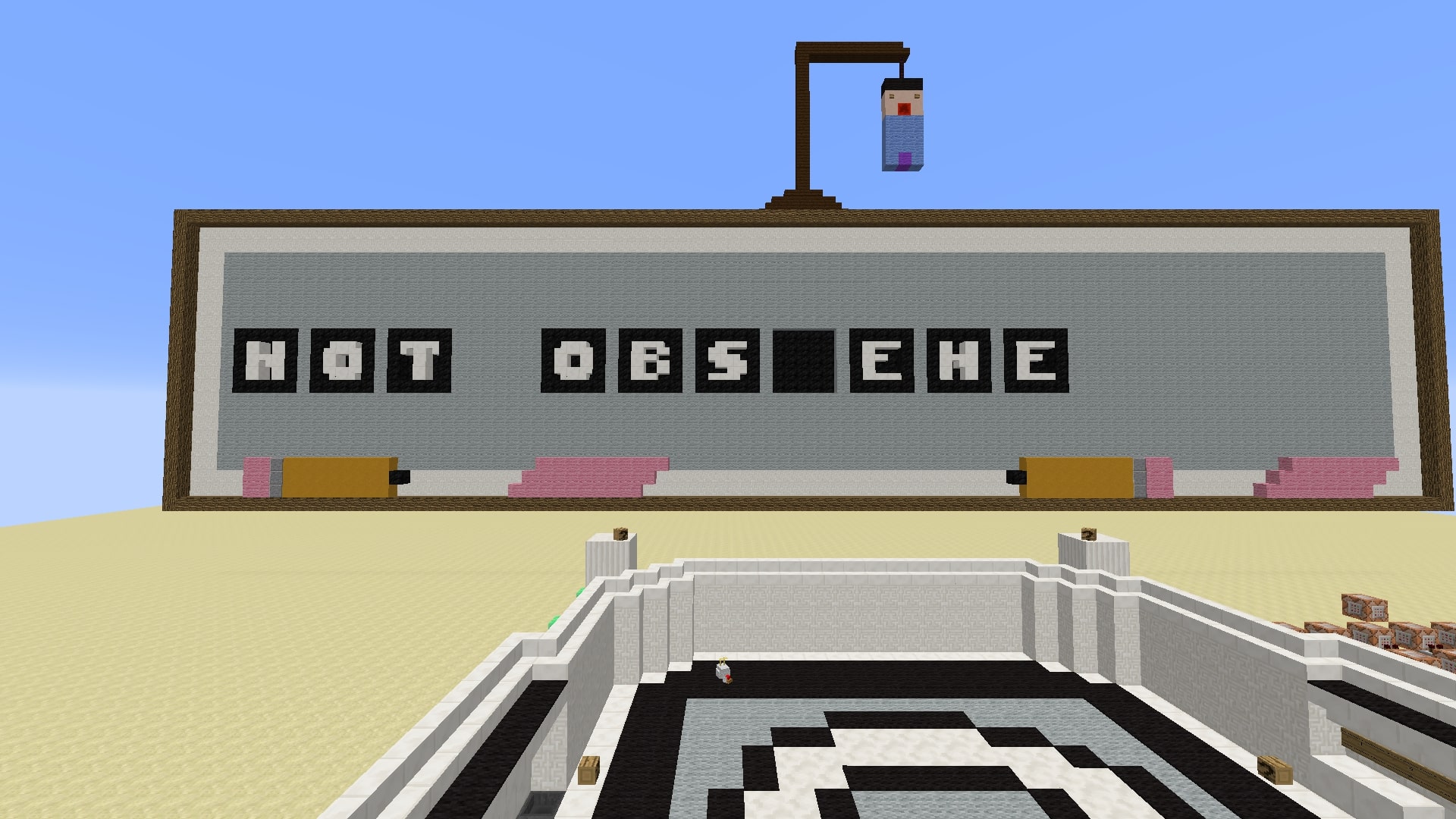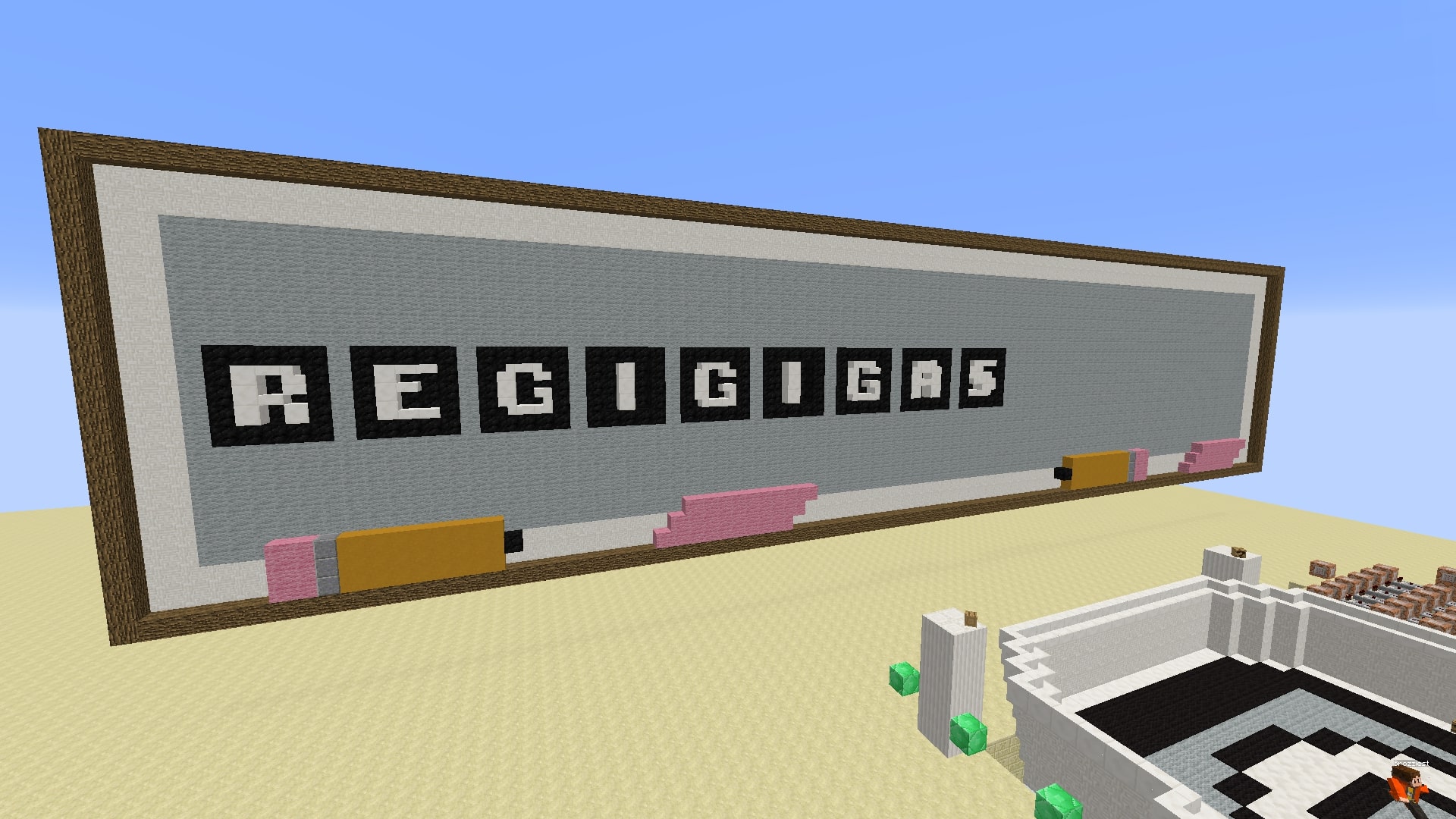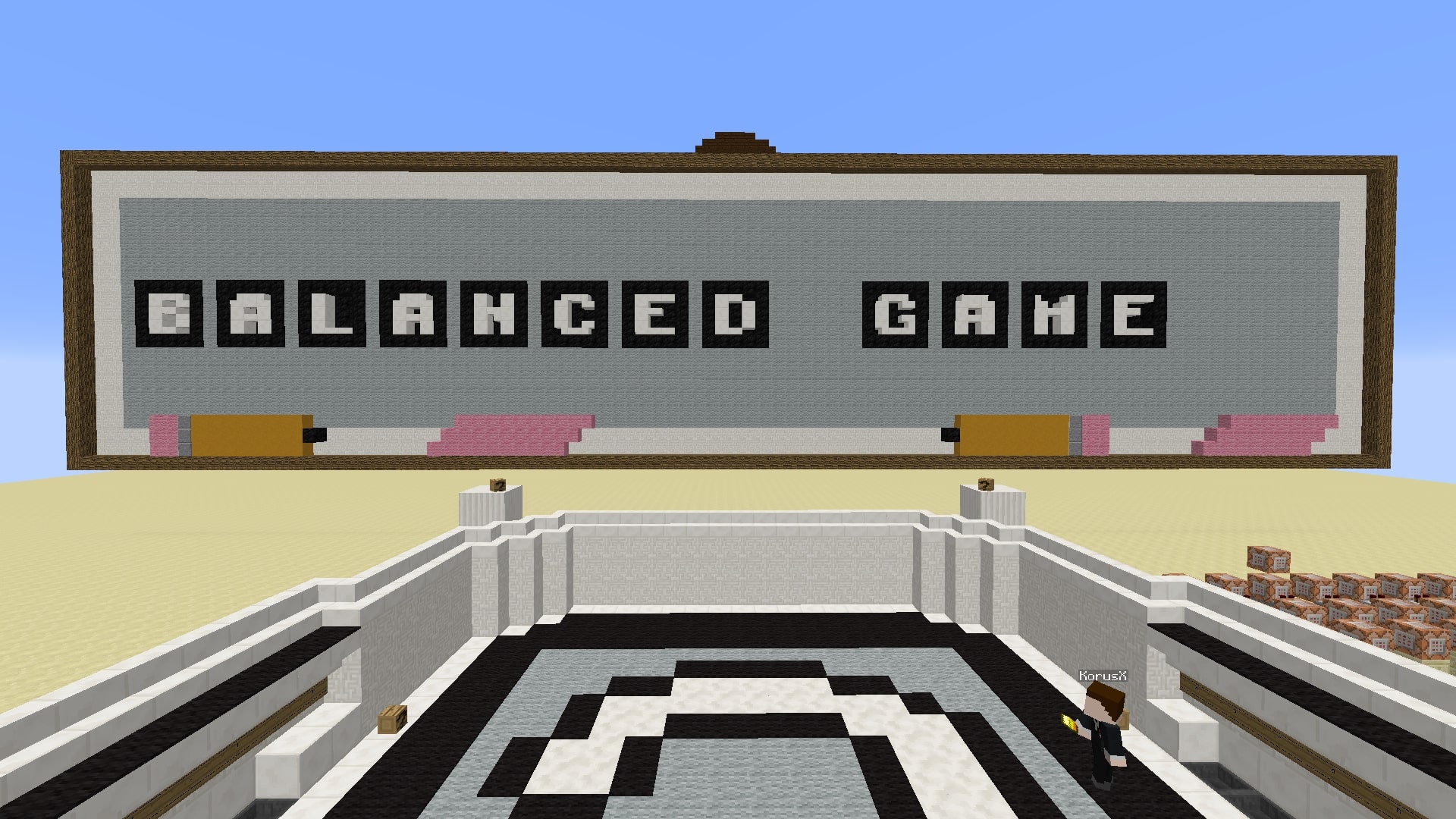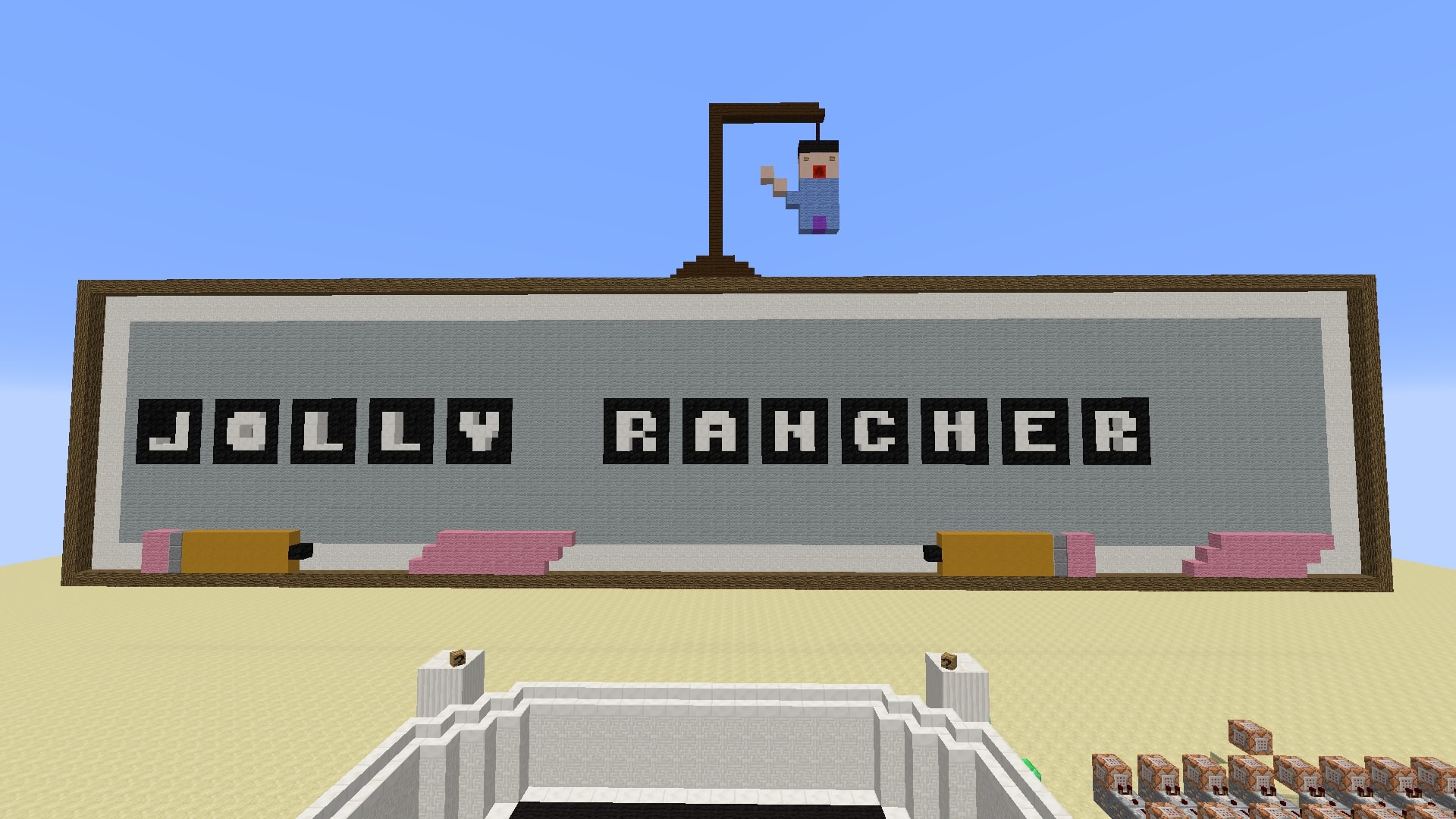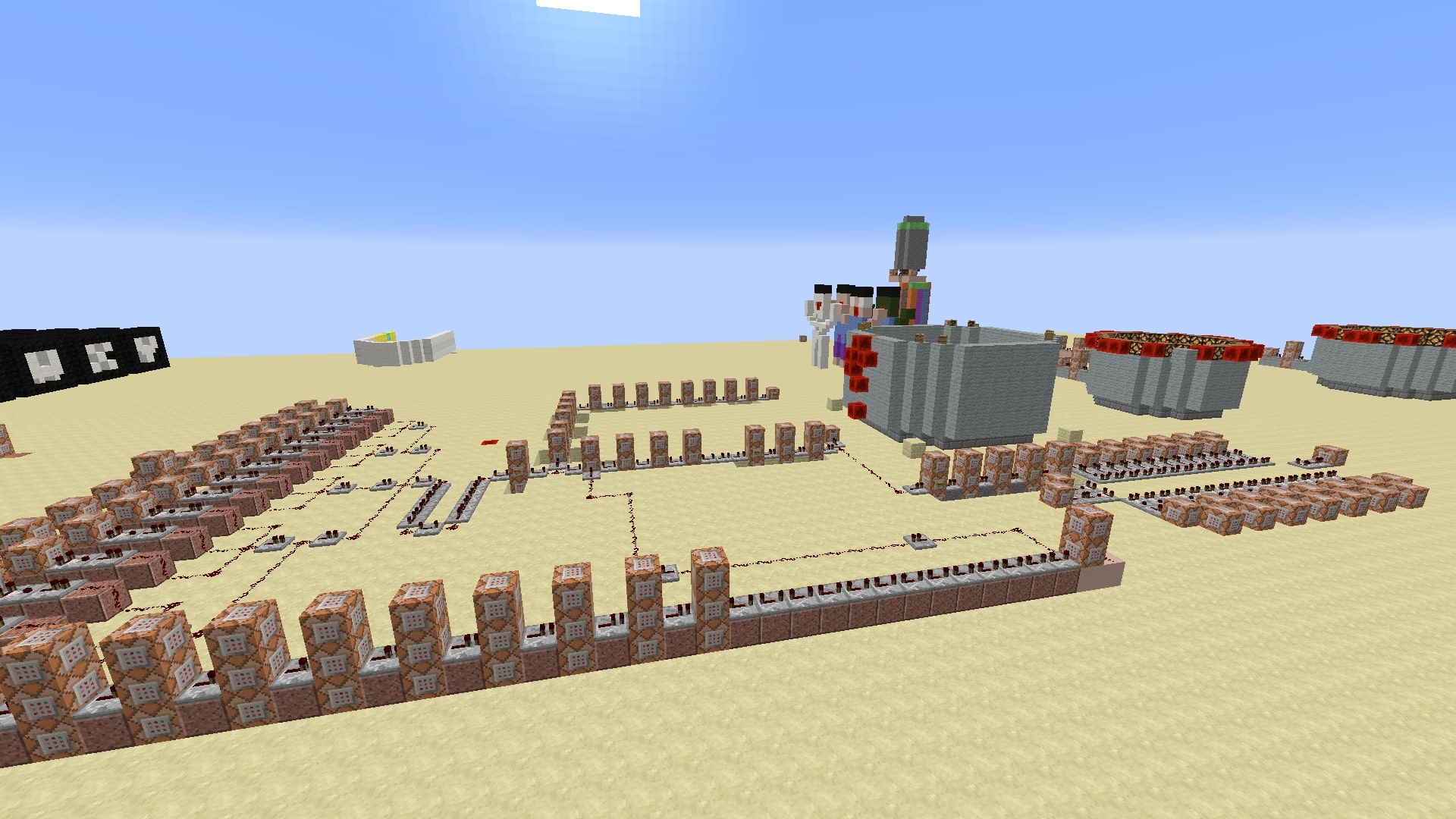 Description
In Hangman, you are pitted head to head against your friend. One player selects a word or phrase and enters it into the chest. The other player then has up to eight strikes (wrong) to figure out the mystery puzzle. Will you figure out the word, or will your friend be giving you smug looks the next time you see them?
The game supports words or phrases up to fifteen characters long (including spaces), so have fun! I also recommend proposing an honor rule to actually select "real words" and not random anime characters like my friends did in testing...
Download
Play in Minecraft 1.8.8 with two players! This map can work with more, but there is no guarantee it will work.
Credits