Defend your lawn from waves of evil zombies! But in this map, you don't get to use weapons to fight off the forces: you will use plants! Can you fend off the onslaught and save your home from being overrun?
Minecraft Java: 1.8.1
Play in this version of Minecraft only. Playing the map in other versions of Minecraft can/will result in bugs.
1 Player
This map was designed for singleplayer only. This map does not support multiplayer.
Command Blocks: On
In order for this map to work correctly, you must have command blocks turned on in your server settings!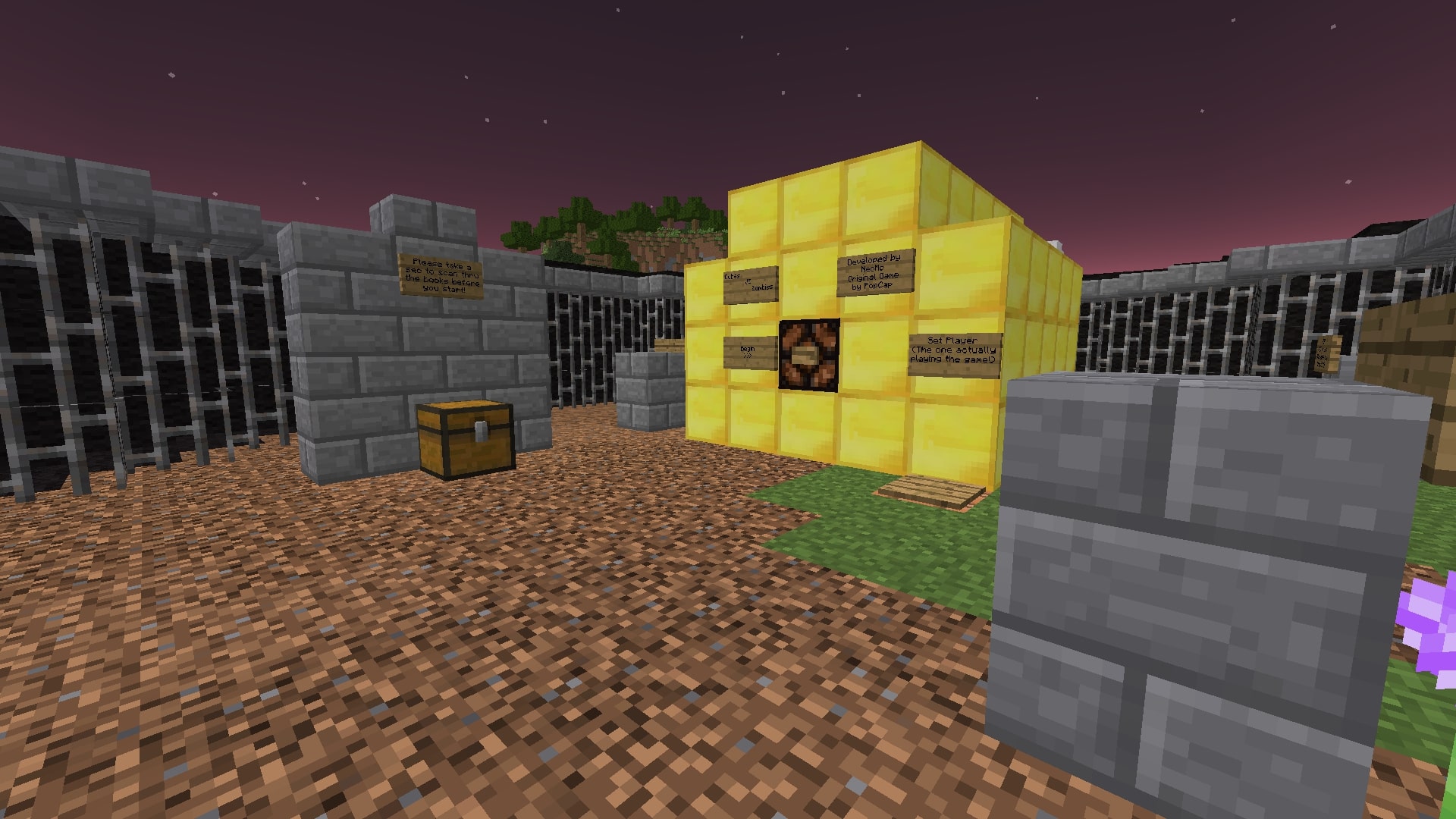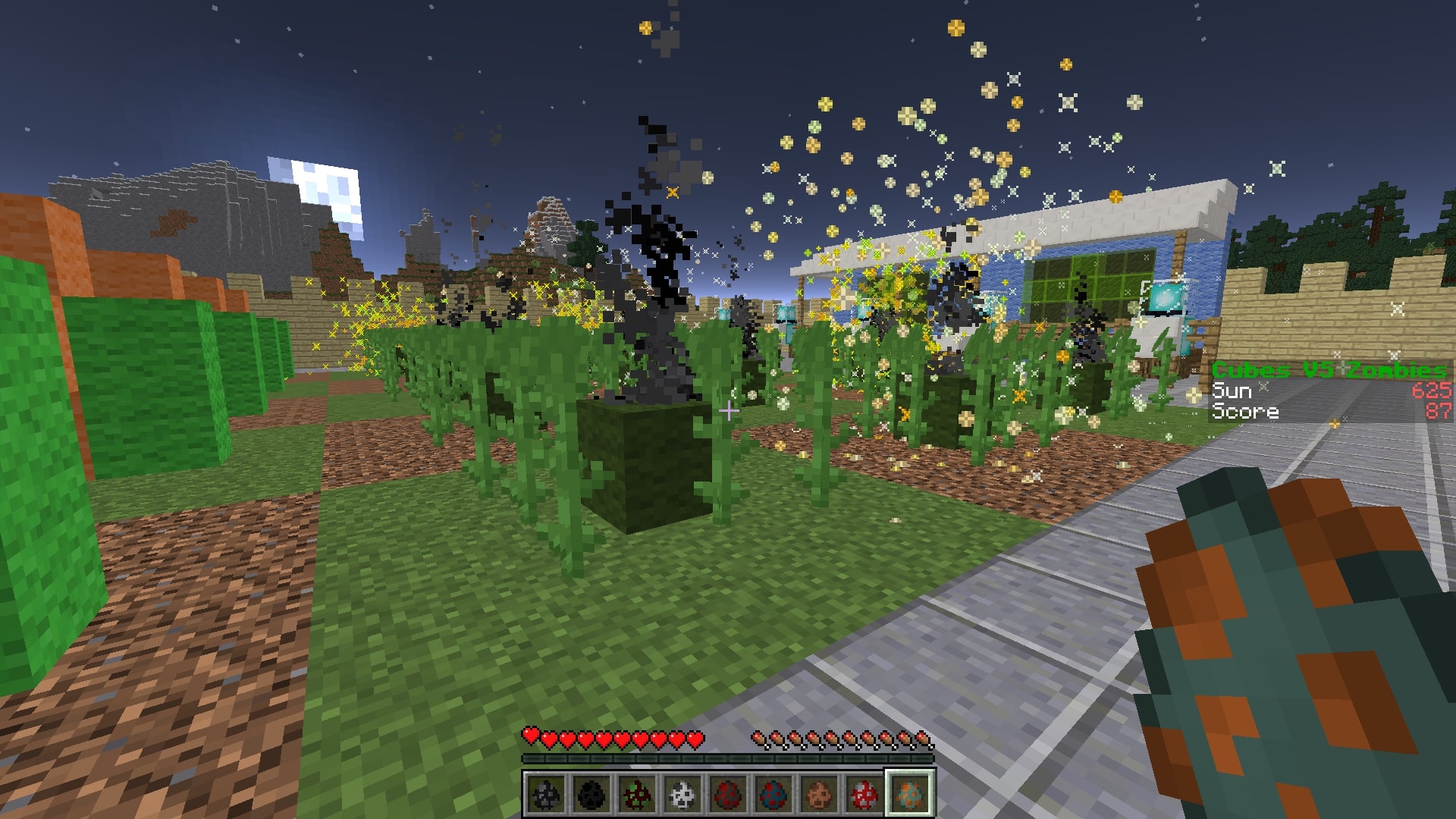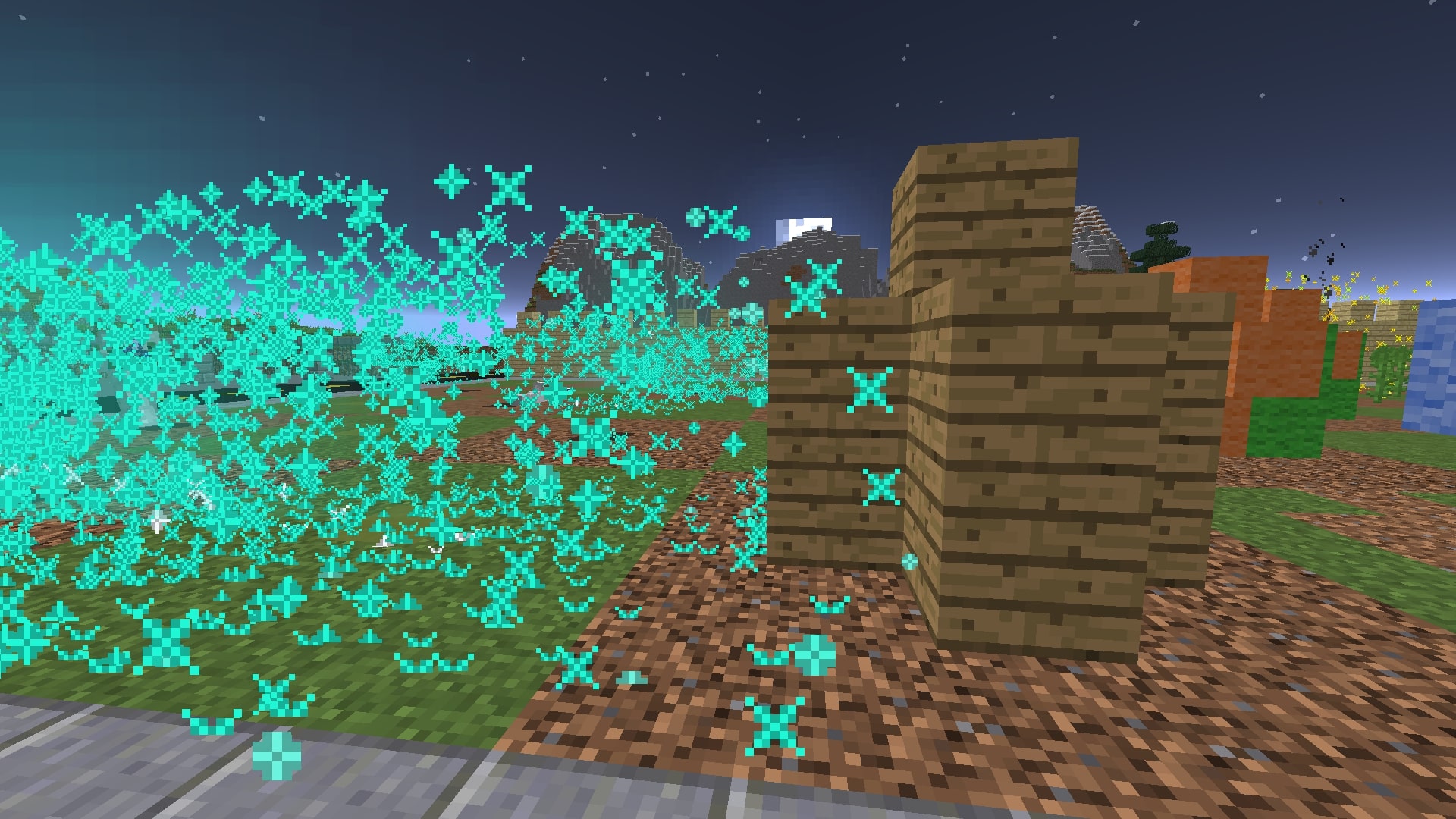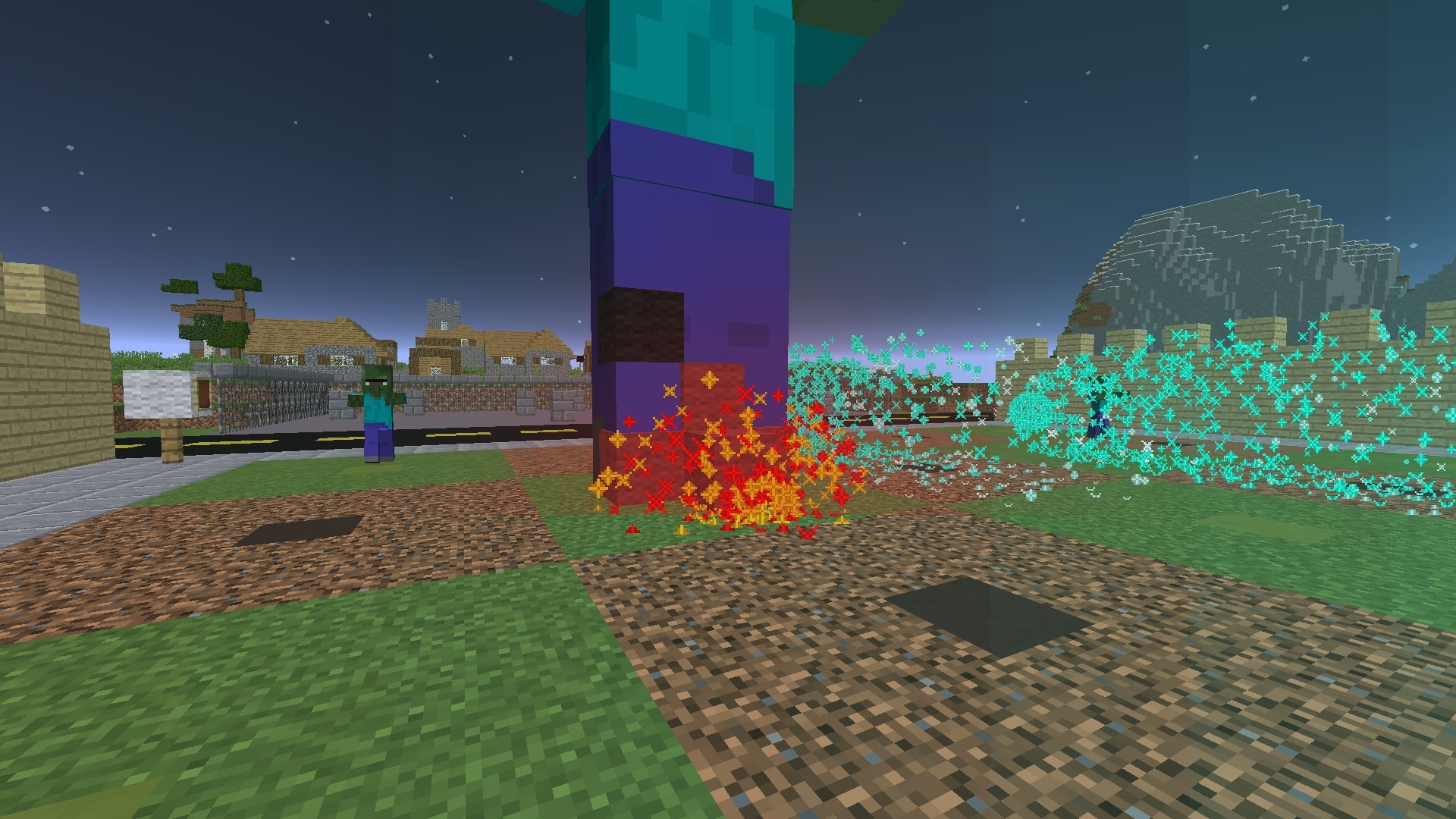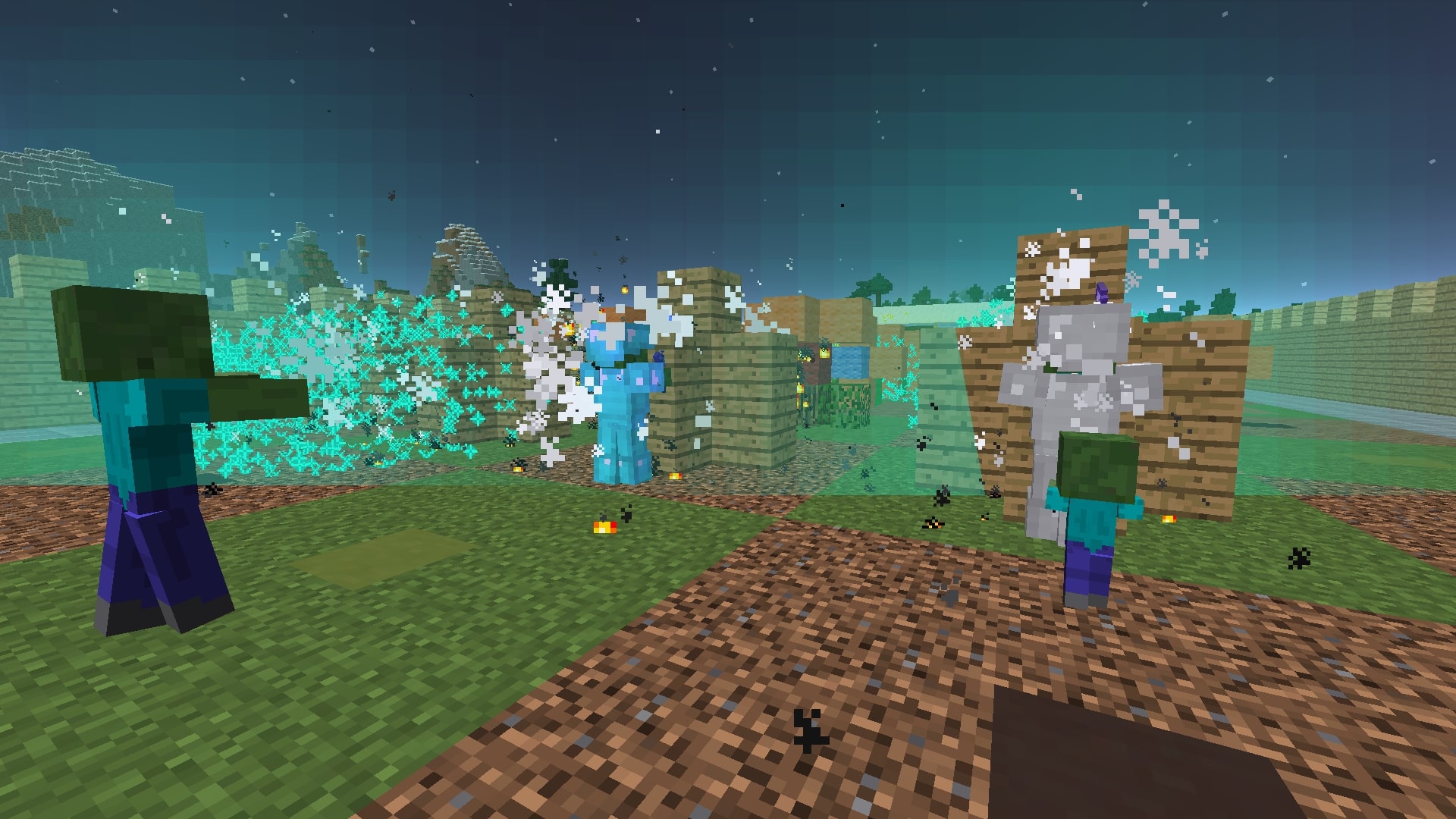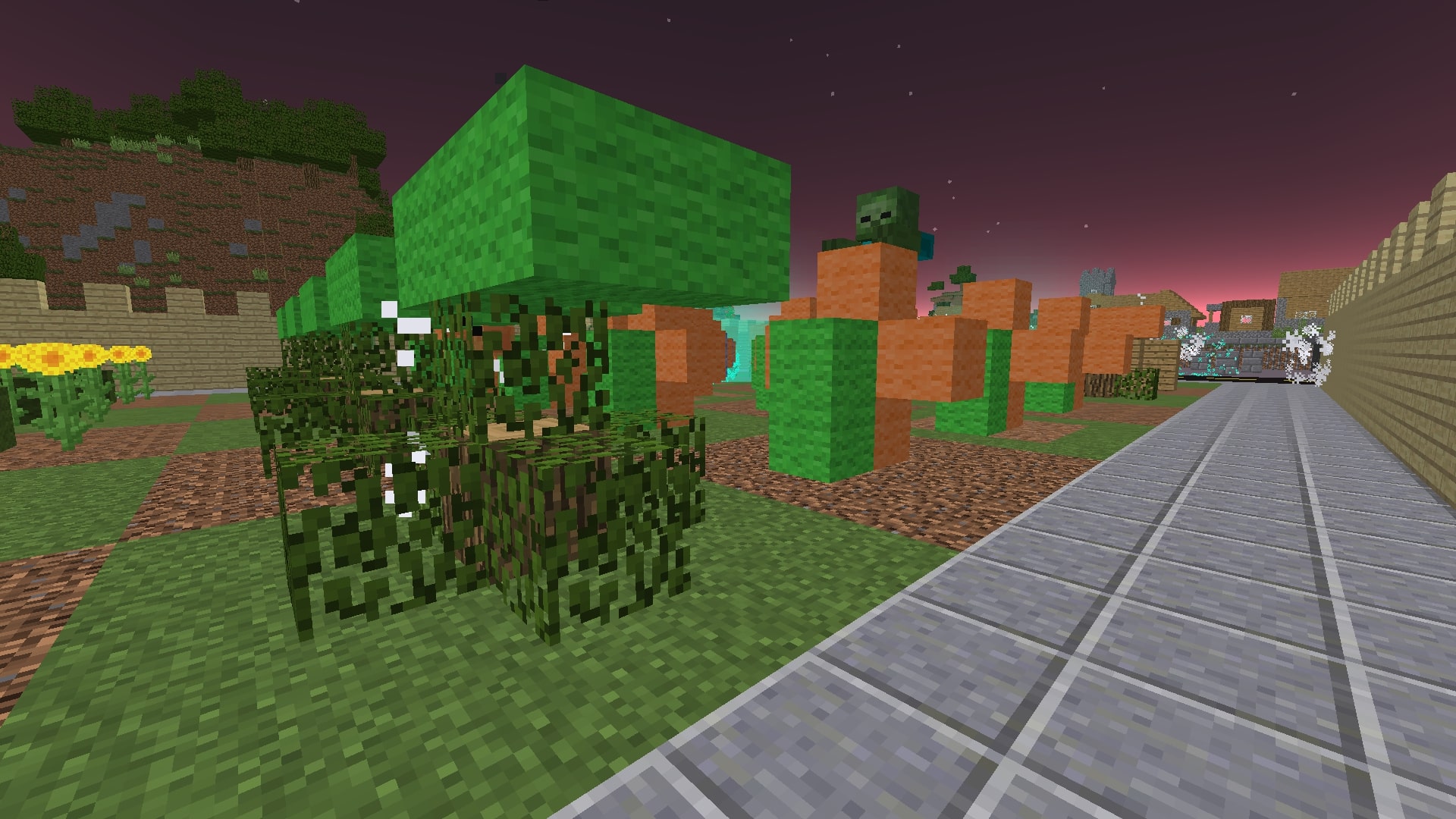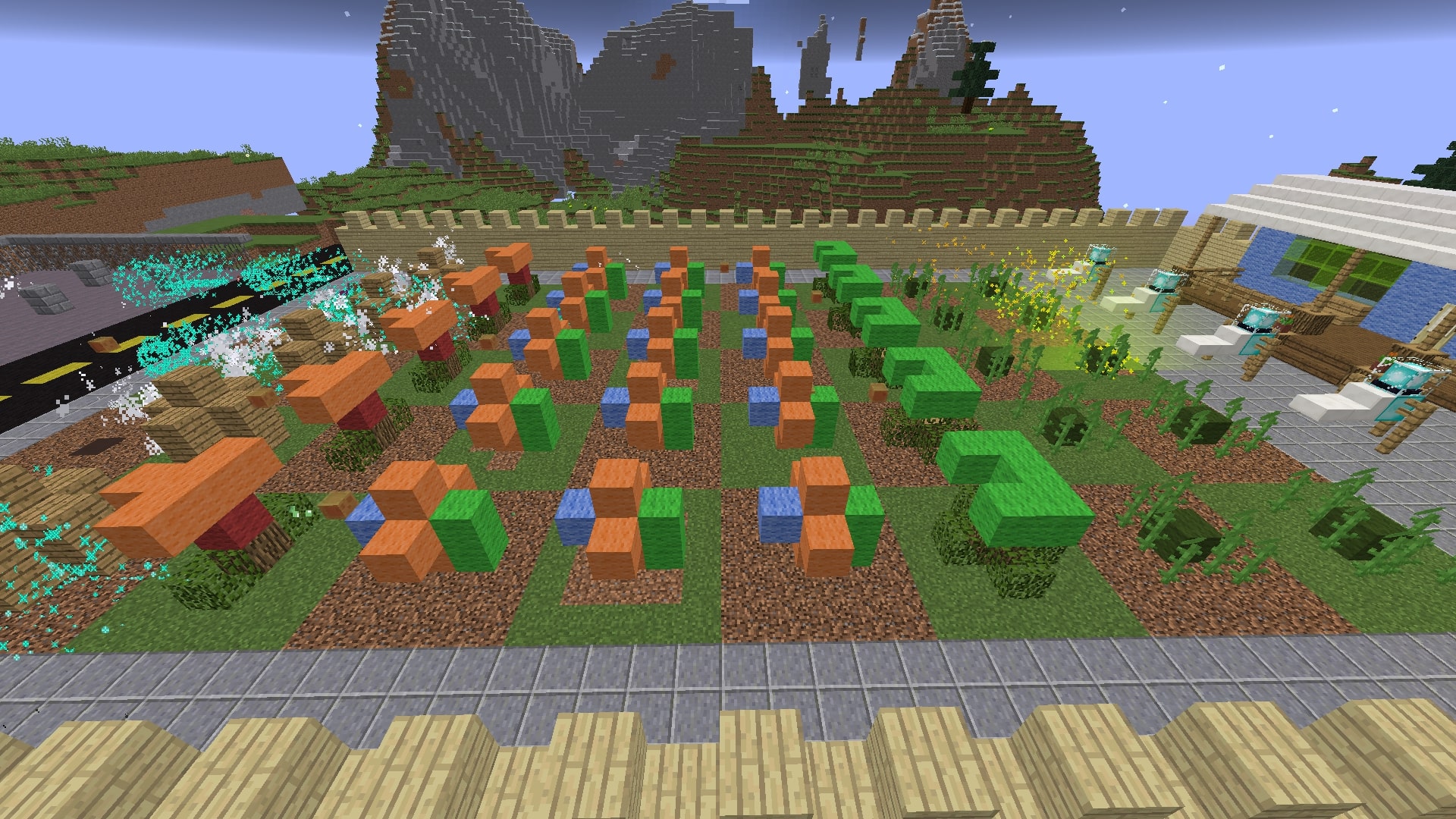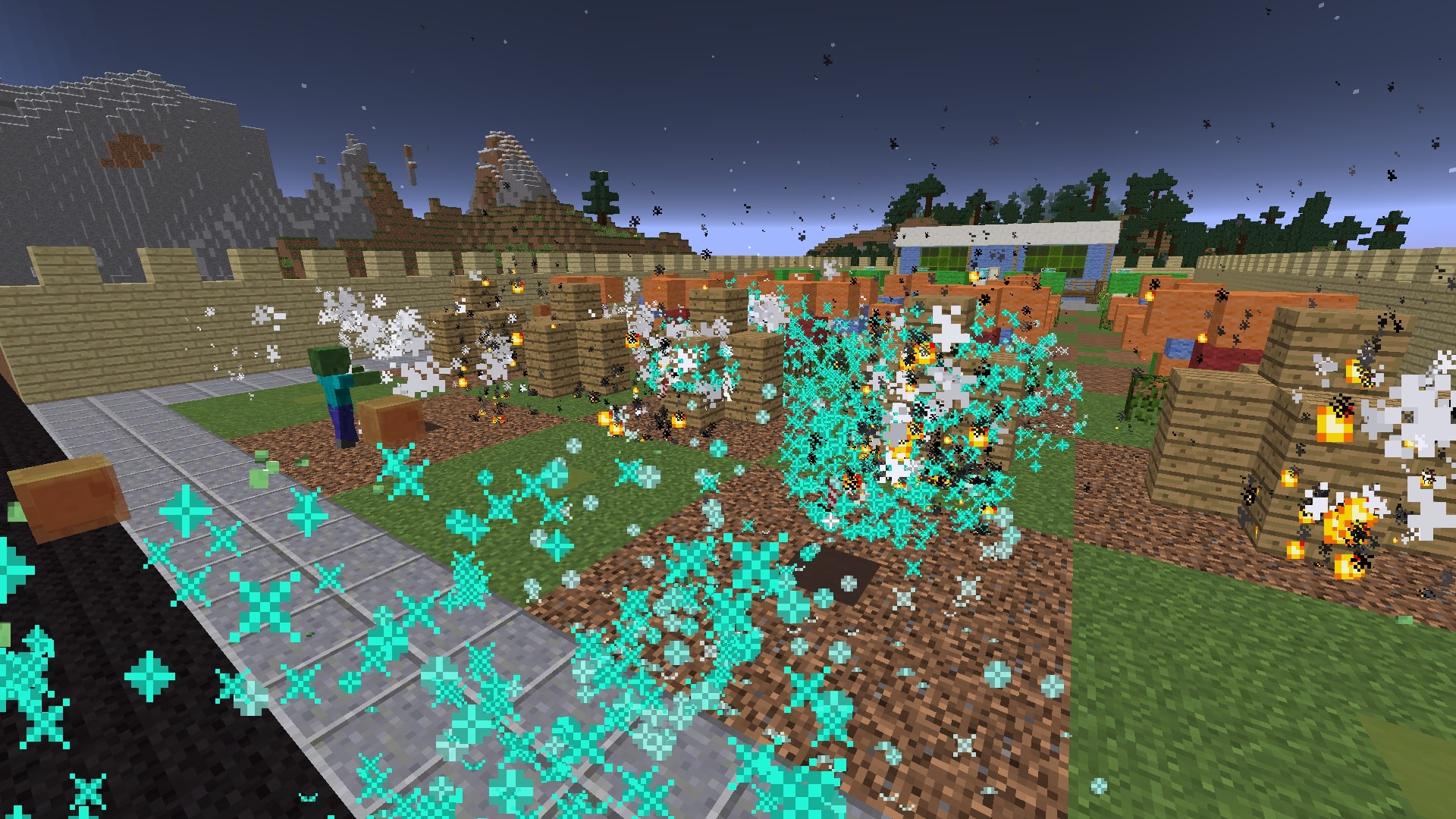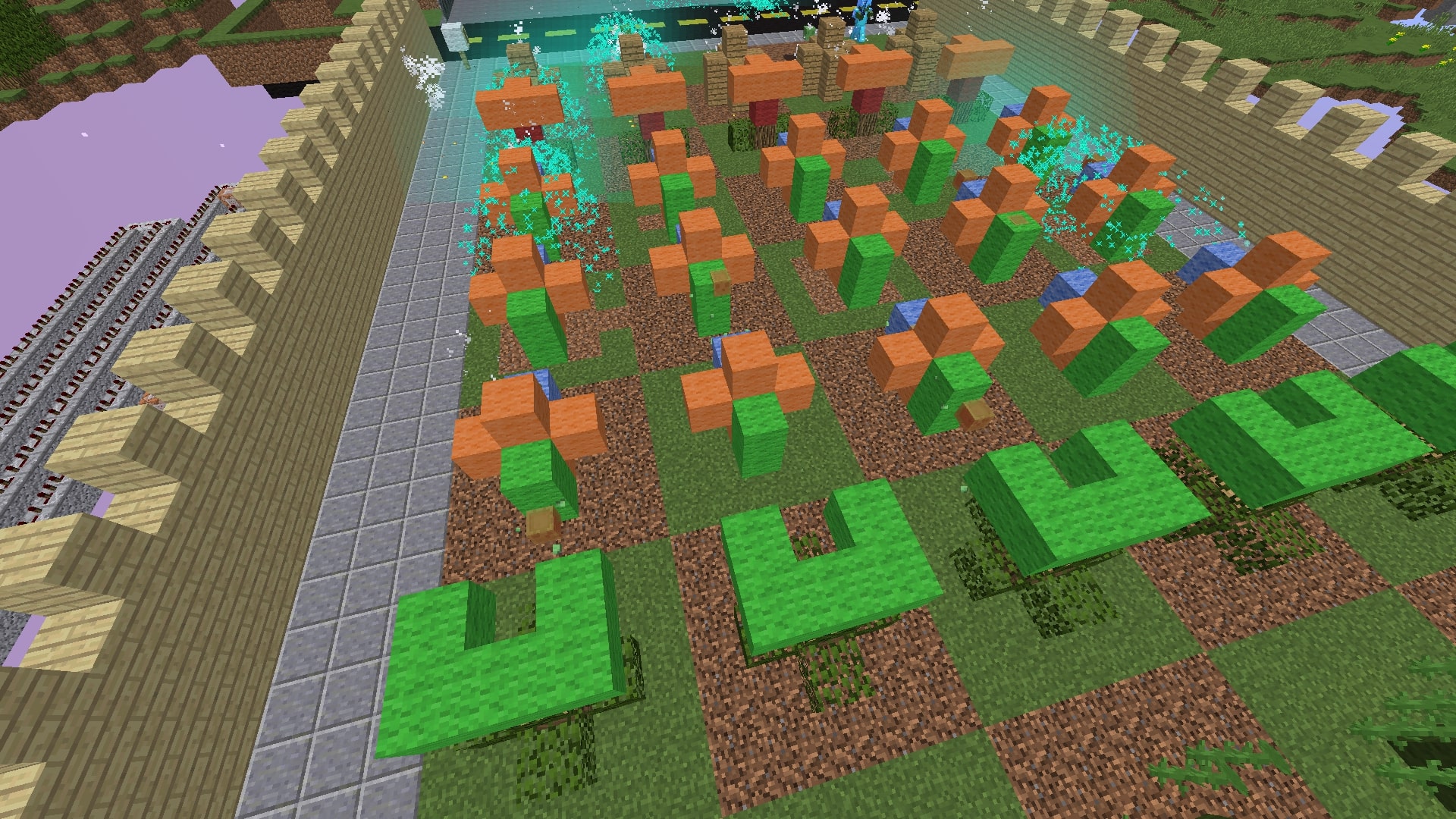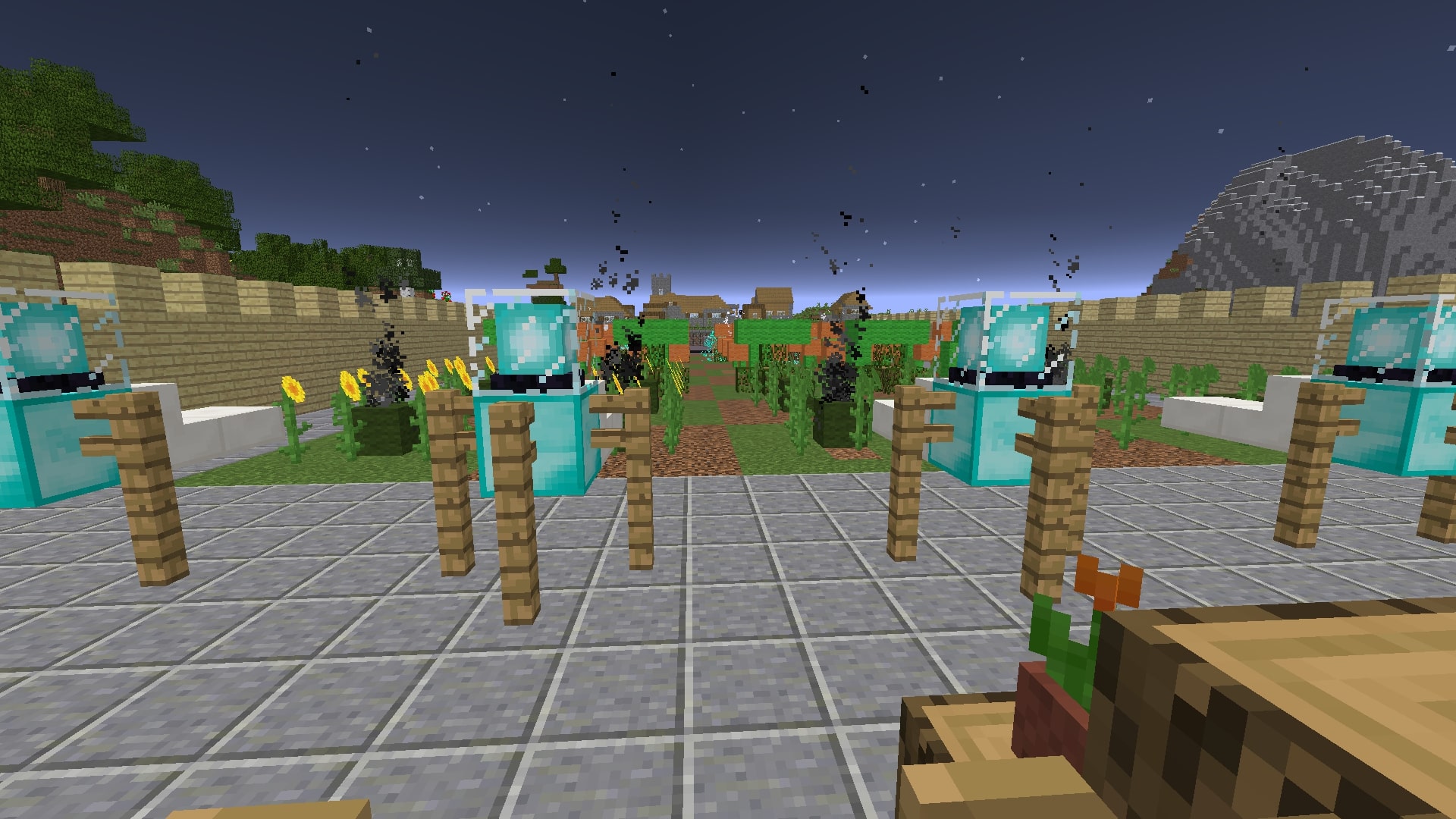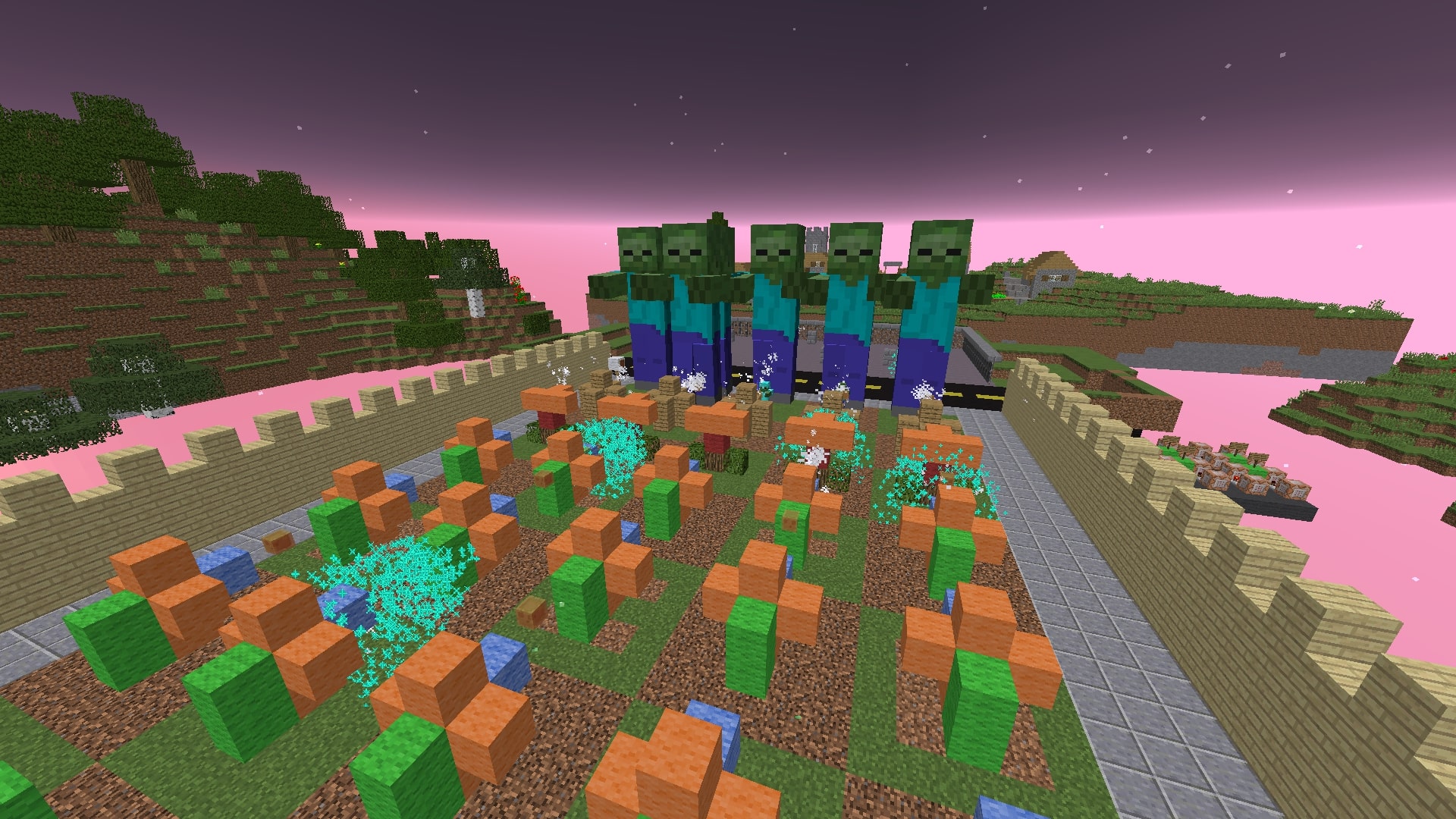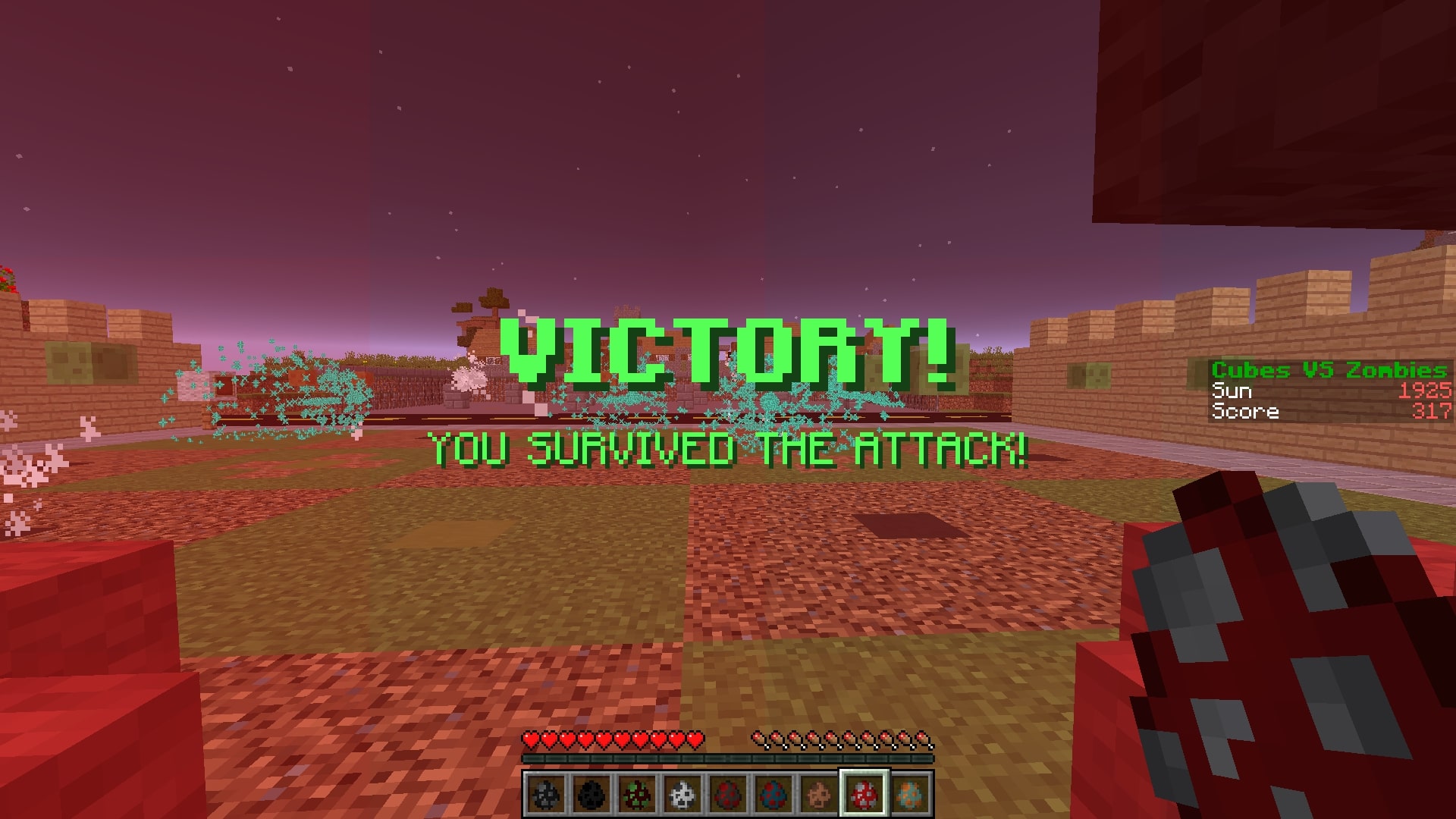 Description
In this action-packed Minecraft version of the viral game from Popcap (EA Games), you must fight to defend your home from evil zombies by using an assortment of nine different kinds of plants! Use Sunflowers to generate more sun, while your Peashooters and Repeaters fire peas at the zombies. Place Snapdragons to heat up the zombies, or Wallnuts to block the advancing forces. Can you plant your way to victory?
You also have a Laser Lawnmower on each lane which will save you from any zombies that clear the lane once per attempt. Once it is triggered, it is up to you to rebuild that lane's defenses!
Your plants will continue to attack until the day is won! Zombies, armored zombies, and terrifying giants that can crush your plants will attempt to reach your home. After reaching a score of 300, one final wave will spawn. Cherry Bombs may be your last defense if your fortifications cannot withstand the brute might of the giants!
Download
Play in Minecraft 1.8.1 in singleplayer.
Credits