Archery meets plinko in a unique way. Rewarding good aim, Bowplinko challenges players to shoot the enemy team off their safety platform and into a custom plinko board of pain! Your team gains points based on which pocket the enemy falls into!
Minecraft Java: 1.11.2
Play in this version of Minecraft only. Playing the map in other versions of Minecraft can/will result in bugs.
2+ Players
This map is designed for multiplayer. It is recommended to play with an even number of players for team balancing.
Command Blocks: On
In order for this map to work correctly, you must have command blocks turned on in your server settings!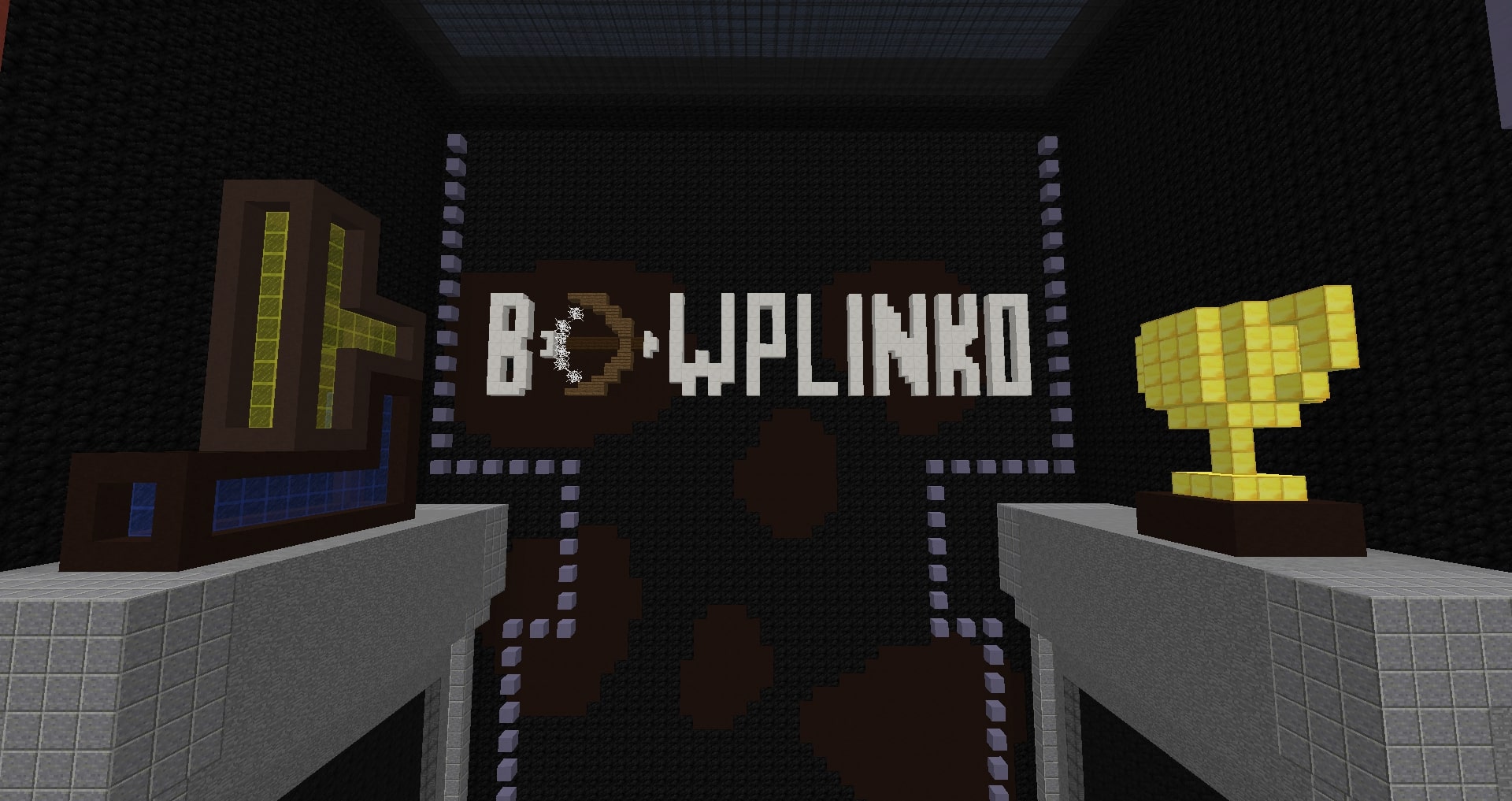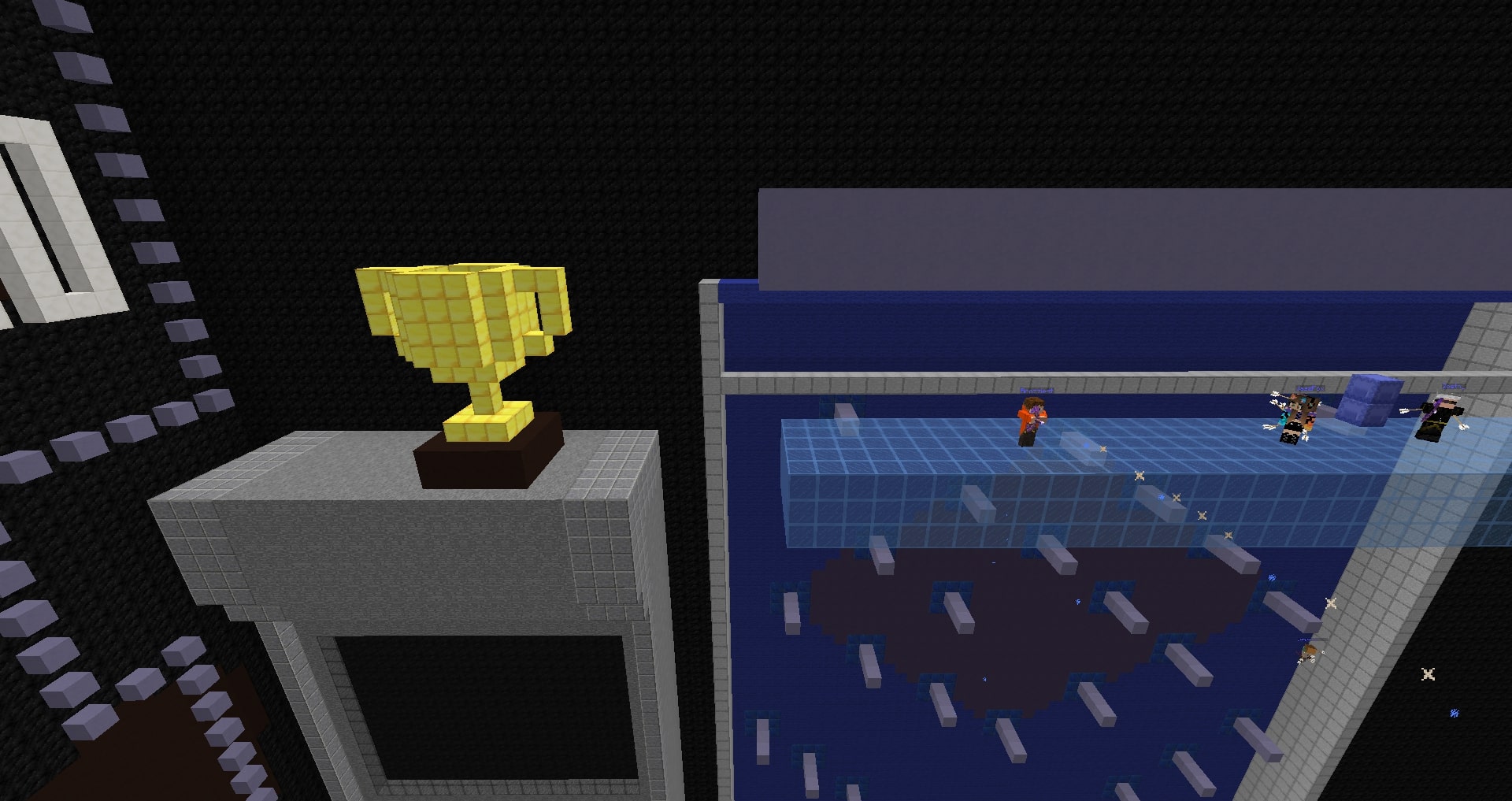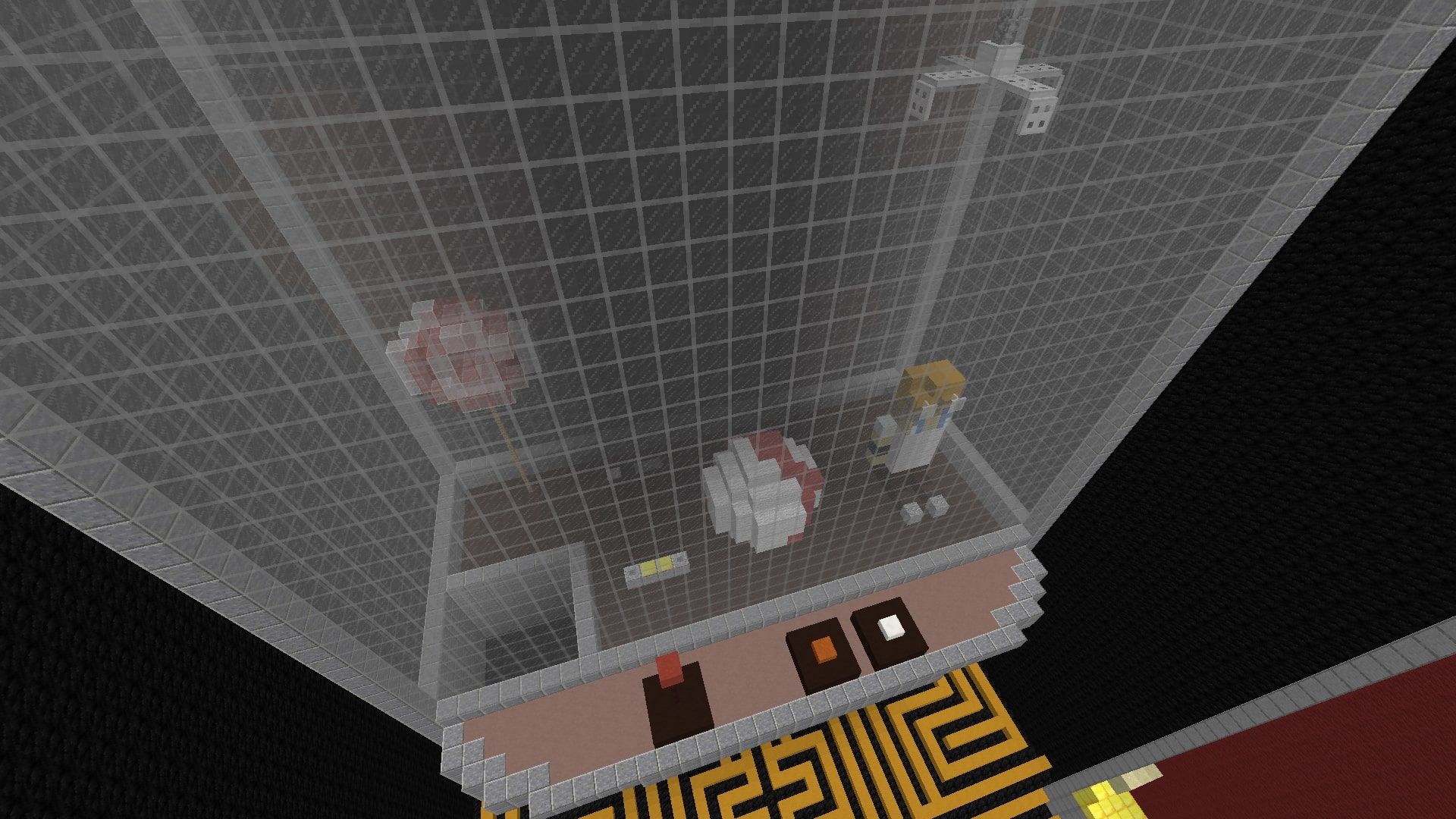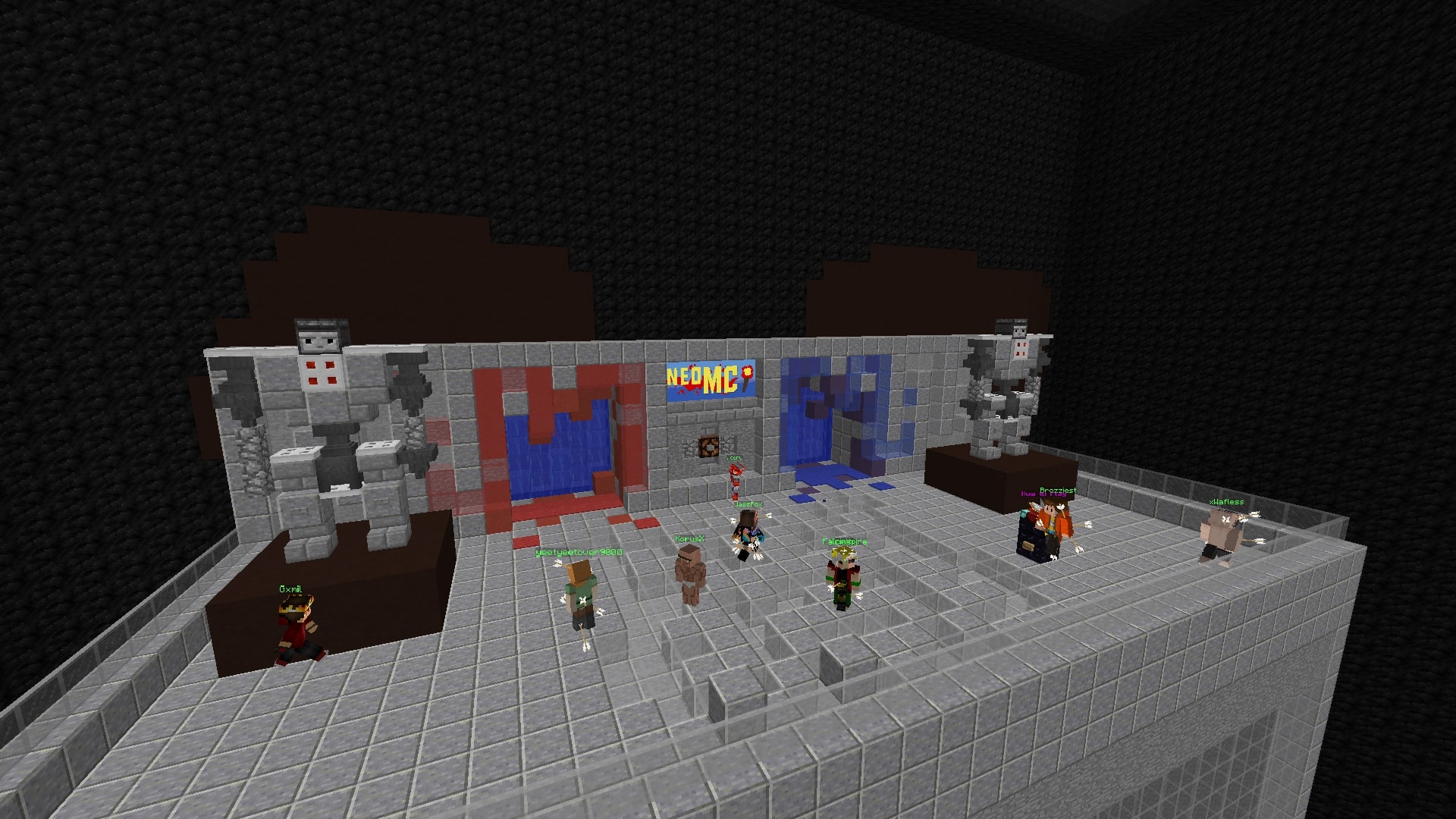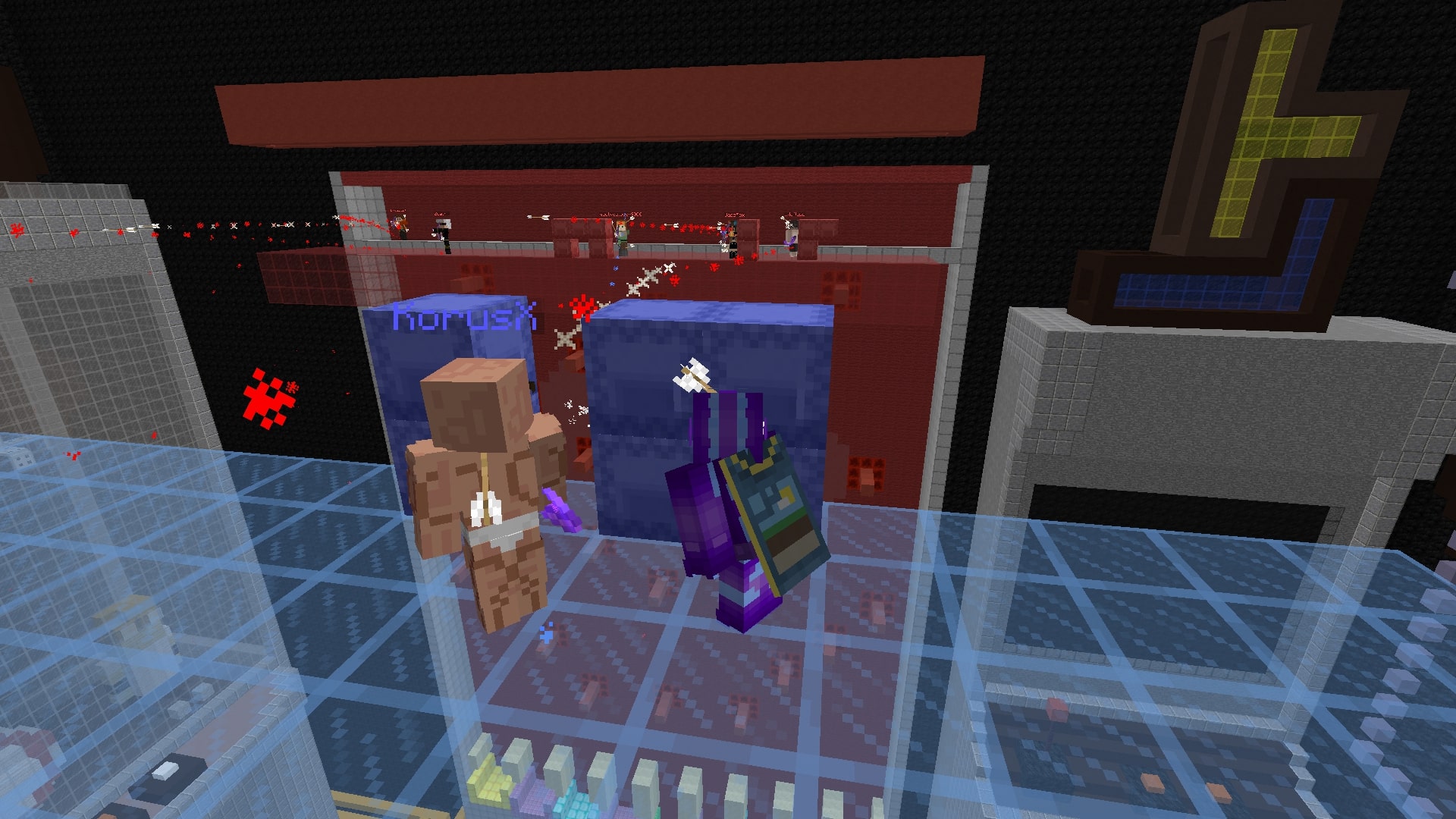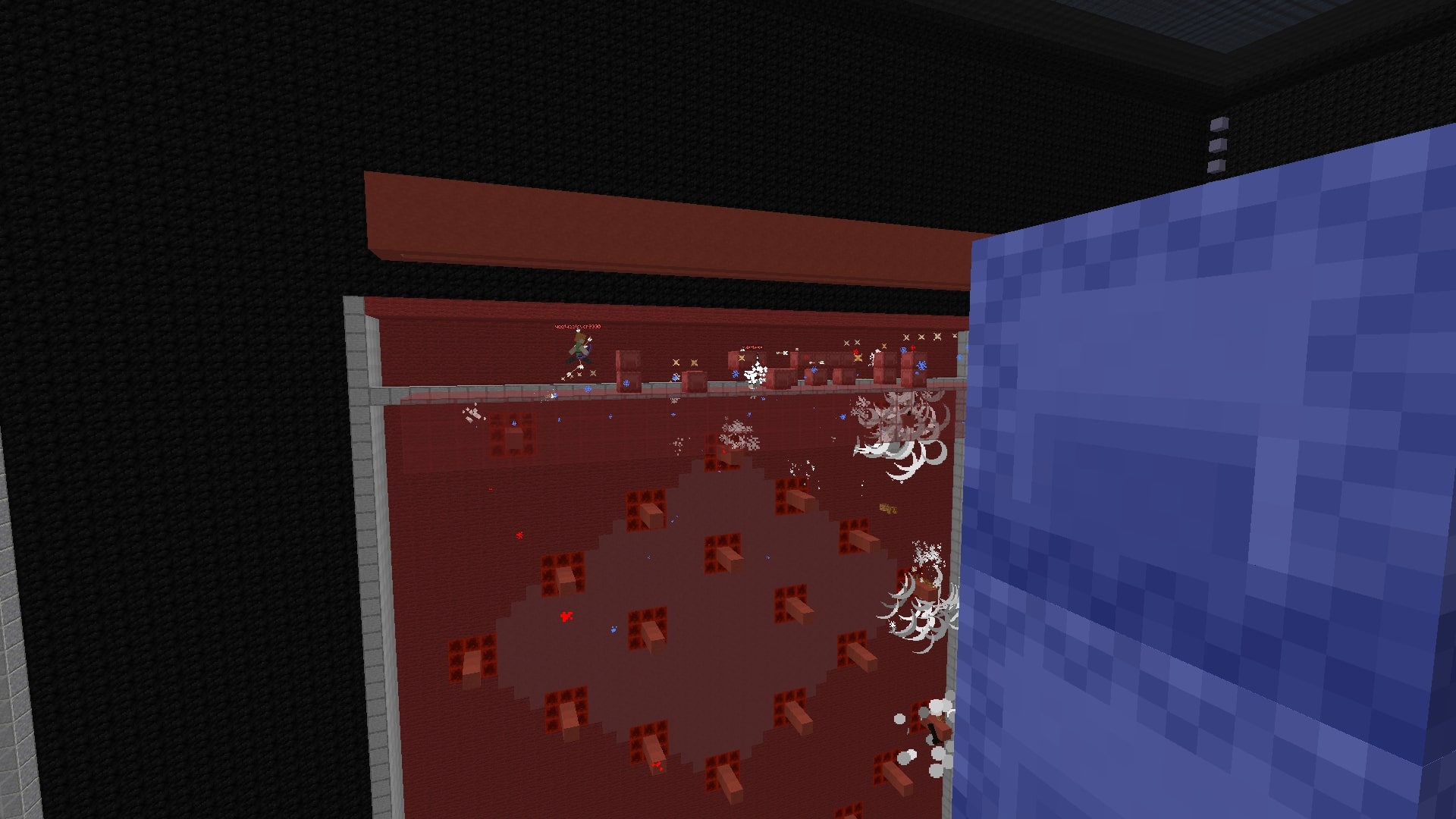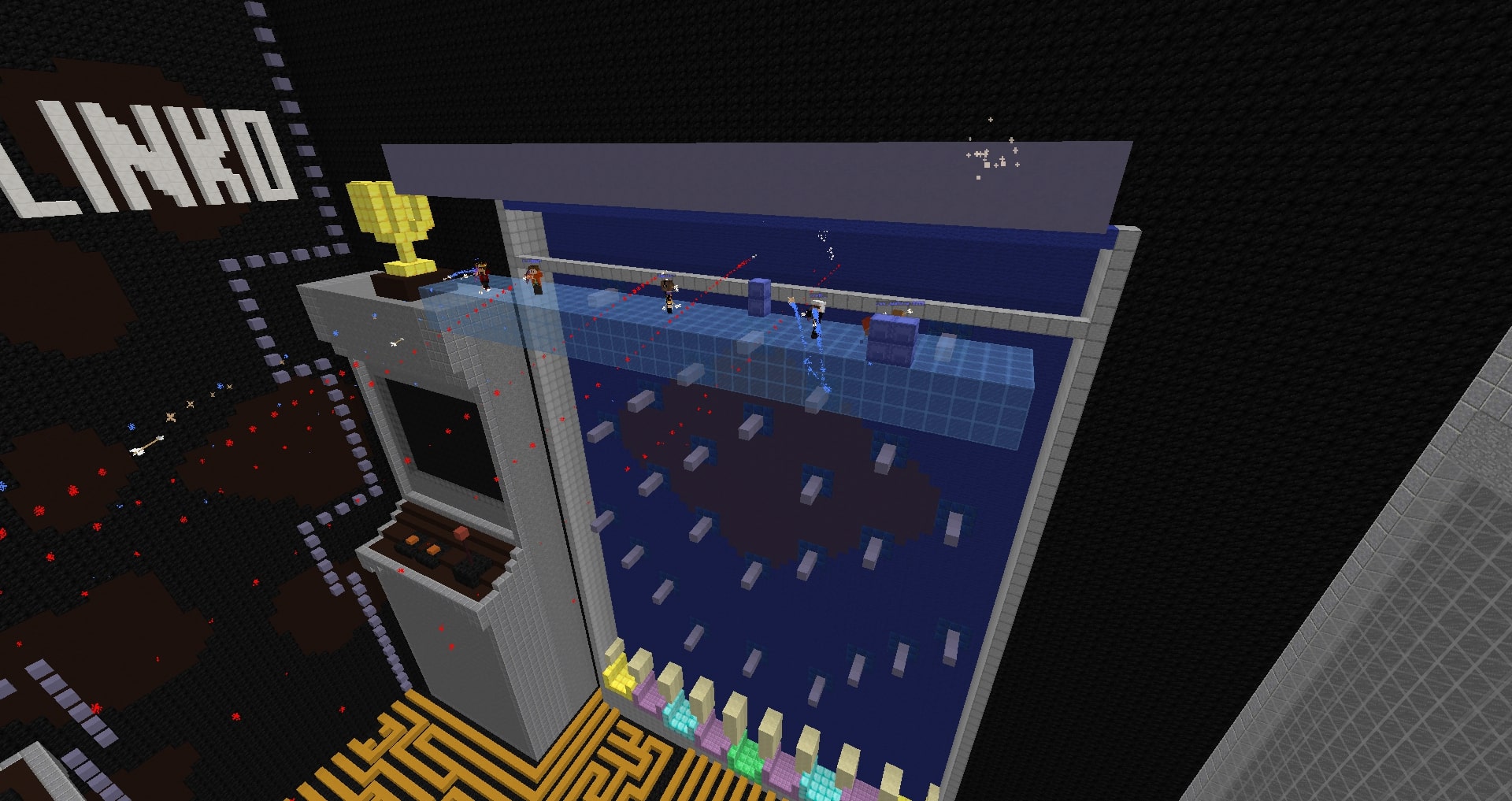 Description
In this skill-based game, players are divided into two teams. Each team enters an all-out archery fest to snipe the enemy team members and send them tumbling into the plinko boards behind them. Points are awarded based on which pocket they finally land in:
Gold pocket - 1 point
Diamond pocket - 2 points
Emerald pocket - 3 points
Purpur pocket - 0 points & swaps arrows between regular gravity and no gravity
Over time, players will also be given walls. These can be placed to create an additional layer of defense, but they can still be shot out by a single arrow! The victor is the team with the most points gained after five minutes!
Note: The trailer does not contain any music. This is due to a mistaken copyright claim filed against me by a Russian individual claiming I stole it and monetized it. The song was published by Tobu and was properly credited, but we all know how YouTube is these days.
Download
Play in Minecraft 1.11.2 with any number of players! It is highly recommended (for balancing purposes) that you have an even number of players so the teams will be equal.
Credits
NeoMc
Author & Project Lead/Code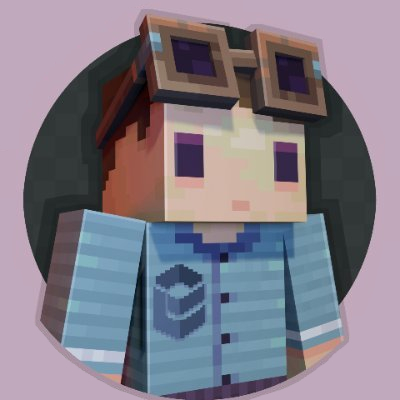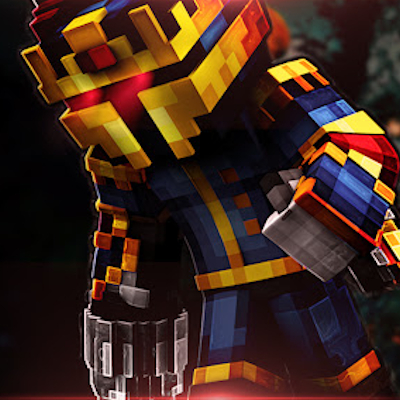 Dennisbuilds
Trailer Cinematic